What's On? Byron Bay Guitar Festival October 12-13 October

Are you down for some dancing, beer and quality guitar sounds? Think no more, pack your bags and head to Byron Bay Guitar Festival on the weekend of 12-13 October! We are sure that you will have a lot of fun enjoying local and national artists, plus bands from all over the world.
The Byron Bay Guitar Festival will take place at the Byron Bay Brewery for the third year in a row. It is a young festival full of innovative concepts that ensure unforgettable experiences with your friends or family. There you can hang out with artists and find a new instrument to add to your collection!
You can still get early-bird tickets which are $50 for one day and $90 for two, and get as many beers and burgers as you want! Who knows, you might find the love of your life, make new friendships or meet your idol. But what is sure, you will have a great time.
Let's see what the Byron Bay Guitar Festival has in store for us this year!
Festival Line-up
The Byron Bay Guitar Festival crew surprises us every year. Produced by Byron Music, the festival will have more than 25 live performances featured on two stages. You can listen to your favourite artists, find a nice spot to dance and taste local craft beer, as well as major beer brands. 
This festival has something for all music lovers. From a gentle jazz sound to blues and hard rock, we are sure you will find something you love.
Frenzal Rhomb, The Delta Riggs, Harts, Nathan Cavaleri are coming to the Byron Bay Guitar Festival this year. And if you are a fan of good soul and funk groove, we suggest listening to The Soul Movers.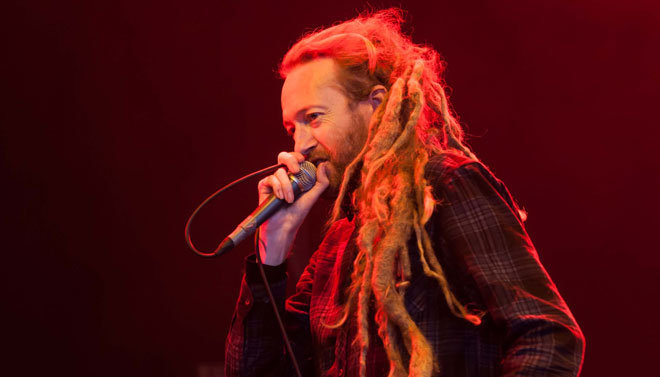 Besides them, you shouldn't miss the international supergroup The Sidemen and local favourites the bands Minnie Marks and Marshall & The Fro. Sunday at Byron Bay Guitar Fest is reserved for Bunny Racket, a rock n' roll groove that will make you move! 
This festival doesn't just offer the chance to listen to some great sounds, it also offers a wide range of family activities hosted by Murray Cook, famous artist and band member of The Soul Movers and The Wiggles. 
Workshops and Marketplace
If you are a guitar enthusiast you will love the Master Class, where everyone can get up close personal with their guitar idols, share techniques and music stories, and of course maybe even learn something new! 
You will have a chance to meet big names such as Torres Strait's 'Magic Fingers, Chris Tamwoy, industry virtuoso Peter Northcote, blues icon Claude Hay, and Australian guitar legend Nathan Cavaleri who will introduce his newest album!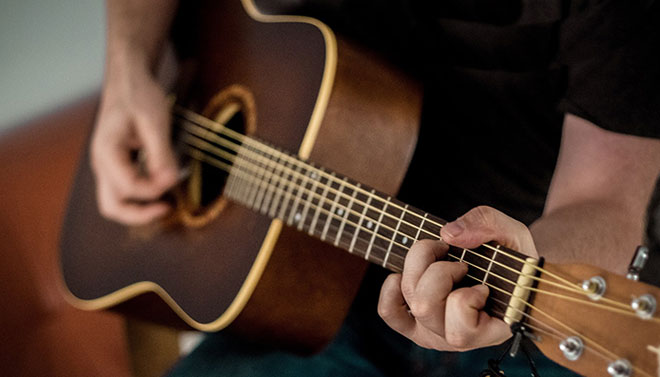 By walking around the festival, you can also find the extraordinary Guitar Market that showcases the exquisite collection of world craftsmanship and instruments by Australian finest luthiers. 
You Know Where To Go, But Where To Stay?
To recharge your batteries it's a good idea to sleep somewhere comfortable. Broken Head Holiday Park offers a wide range of caravan and camp facilities, from deluxe beach cabins to beach shacks and beach campsites where you can continue having a great time, share experiences and meet new people! Contact us today to book your Guitar Festival stay!