5 Reasons Why Going to the Beach is Good for You

Sun in your hair, sand between your fingers, chatting with your friends – sounds idyllic, right? At Byron Bay you're spoilt for choice with beautiful beaches where you can play with the kids, have a picnic, enjoy swimming or surfing, or just chill out. 
But did you know that going to the beach can significantly improve your health? We've compiled a list of 5 benefits that will make you love visiting our Byron Bay beaches even more!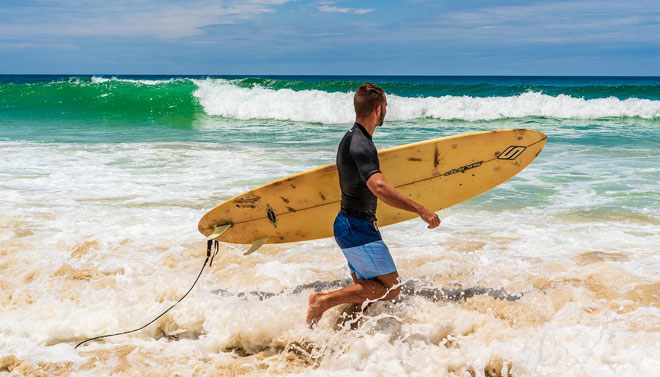 1. Salt water is good for your skin
Salt water is full of minerals, such as magnesium, calcium, chloride and sodium, which our bodies can't live without, and are good for our skin. Sea water is also a great treatment for more serious skin conditions like psoriasis and eczema. Latest studies have shown that an hour in salt water can significantly reduce the symptoms of these skin conditions.
2. Sand is a natural exfoliant
Instead of spending money on a store bought exfoliant, why not just take a walk on the beaches of Byron Bay? Perhaps on Main Beach or Clarkes Beach? While you can't use sand on your face, you can exfoliate your feet while searching for your favorite shells and have a natural foot spa treatment for free!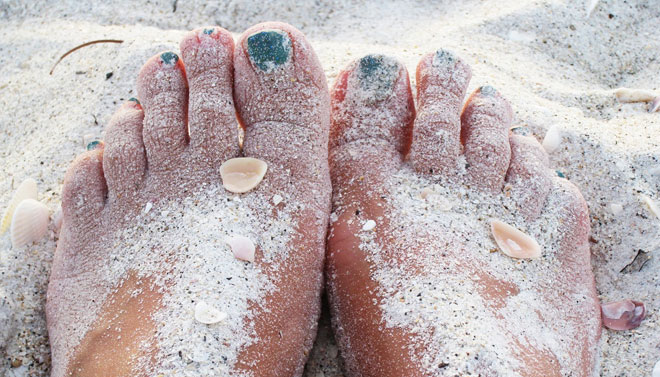 3. Sea breezes are good for the mind
Feeling tired and anxious? Then you should definitely visit the beach as soon as possible! If you tend to spend a lot of time in front of your laptop or on your phone, you've probably been exposed to positive ions. Even though they are called positive, these ions are damaging to health causing anxiety, difficulty breathing, irritability and lack of energy. 
Natural air sources, such as Byron Bay sea breezes, are rich in negative ions. They help boost your immune system and also reverse symptoms caused by seasonal affective disorder (SAD).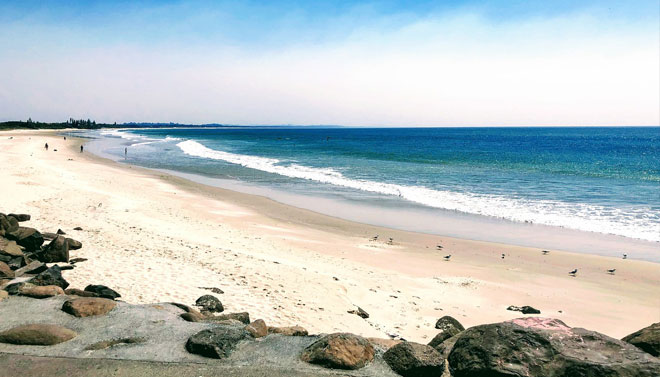 4. Vitamin D is essential for health
Vitamin D improves the cardiovascular system and overall immune system, protecting you from heart attacks, autoimmune diseases, and certain cancers. Moreover, it is essential for healthy bones and regulates insulin. However, there are bad UV rays that can burn your skin, so don't forget to use sunscreen with at least an SPF30 while sunning yourself on Byron Bay beaches. Moderate your sun exposure during the middle of the day and cover up with a hat or long sleeve T. shirt. 
5. A slower pace removes stress
Hanging out at the beach is the best place to find your inner peace and boost your energy. Spending time at a Byron Bay beach will also significantly reduce your stress levels. So why not try it this weekend? We guarantee you will feel less stressed as soon as you get here!
Check out the best Byron Bay beaches for relaxation.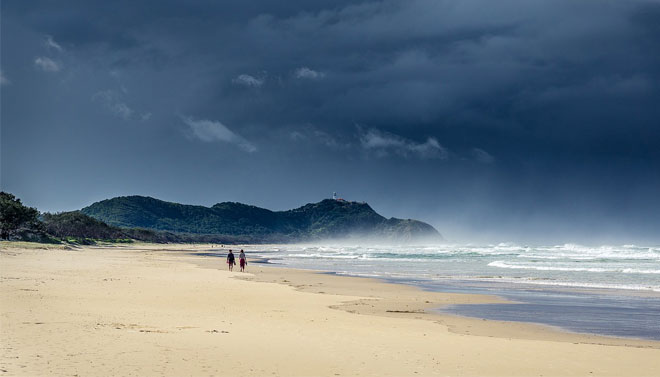 Find your Byron Bay Accommodation
Now you have 5 reasons to visit our breathtaking Byron Bay Beaches, the only thing left is to book your stay at Broken Head Holiday Park. Check out our new deluxe-beach cabins, beach shacks or beach campsites which will allow you to have as much beach time as possible. 
We look forward to hearing from you soon!