5 Tips for Renovating Your Caravan

Whether you're buying a caravan with renovation in mind or if you've had yours for years and need a refresh, tackling a caravan renovation can be as simple or involved as you'd like. 
If you want a refresh on the decor, then it might just mean new paint and fabrics. But if your caravan is older (think: vintage), then you might need to consider exterior repairs or refinishing, replacing appliances and/or cabinet and bathroom upgrade or fixes in addition to the decor refresh. 
We here at Broken Head Holiday Park welcome caravans to our park—old, new or somewhere in between. So we wanted to put together a list of tips for helping you embark on a caravan remodel that you'll be proud of and enjoy for years to come. 
1. Plan, plan, plan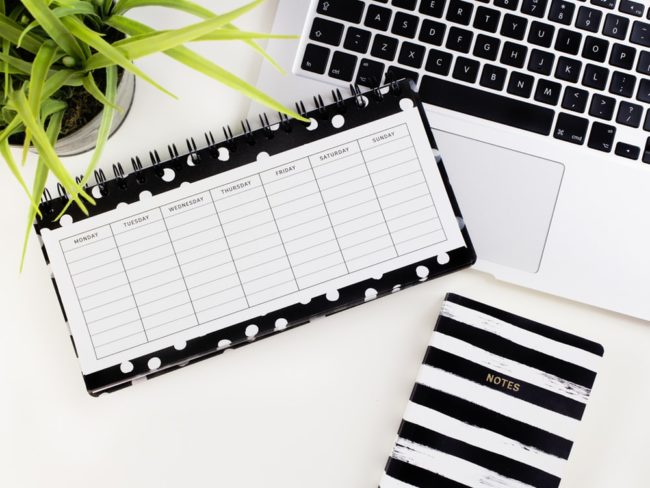 When you decide to undertake a renovation of your caravan or if you purchase one for that purpose, it's important to start the process with a plan. These are the types of projects that can easily become expensive, so in order to stay on budget (and timeline!), you really need to plan and think before you do anything to the caravan.
Maybe it's as simple as a spreadsheet that outlines the projects, what supplies you'll need, who will accomplish the task (you or a tradie) and how much you have to spend on each line item. Or maybe it's a combination of a Pinterest board for ideas and a budget.
2. Fresh paint (Hint: White is bright!)
As you've probably discovered already in your life, fresh paint has the ability to completely change a room. The same goes for your caravan—so think it over, try a couple of options, sit with them and then go for it. Combining natural light and white paint will make your caravan will fresh and new, even if it's a very vintage make.
While all white paint would certainly give a bright and clean look (well, you have to keep it clean!), you can also consider combining some white with other pale colours could help add a splash of colour without working too hard to get it! 
3. Maximise space
A caravan is essentially your tiny house on wheels, so you'll need to find room to store all of your stuff, right? So part of your renovation process should certainly include thinking about all the places you might be able to add some extra storage—from cubbies under the bed to a shelf over the couch/daybed.
Even if you live a minimalist life, you probably still have stuff that you want and need to bring with you on the road. 
4. Freshen up rather than starting over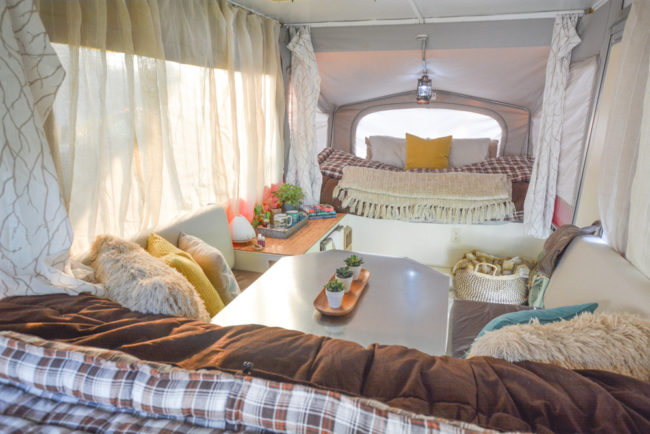 A great way to save cash on your renovation is to work with what you've got already in the caravan and try to reuse and repurpose as much as possible.
Do you really need new cabinets or can you just paint them and put on new hardware? Could you recover the seat cushions instead of buying new ones? The list goes on, so make sure when you're creating your renovation plan you keep those ideas in mind as well. 
5. DIY as much as possible 
Another excellent way to keep renovation costs reasonable is to do as much as work as possible yourself. Can you paint? Probably. Can you make new cabinets? Maybe not. So it's a good idea to pick and choose what you'll need to pay for as you're creating your renovation plan.
While sometimes it's difficult to know if you're up for a task until you try it, do your best guessing based on your own skills and how you far you think you'll be able to take them. 
Bring your renovated caravan to Broken Head Holiday Park
Once you finish renovating your caravan, take it for a spin on the road and head to Bryon Bay to enjoy a long weekend of fun and activities. And no need to worry, if you're on a budget post-renovation, we've got reasonable rates on our powered and non-powered sites. So finish up that renovation and book your stay—you deserve it! 
Featured image source: Go Travels Plan