Why Summer is Our Favourite Season in Byron Bay

Sunshine and warm weather equals perfect beach weather. That's why here in Byron Bay we absolutely love the summer months.
A holiday visit to Byron Bay during the summer allows you to experience all aspects of our beautiful coastal town without worry of how warm the water might be or even if it will be warm enough in the evening for an outdoor dinner.
Check out our list of things to do this summer (and some for any summer), but keep in mind this only scratches the surface. There's so much to do in our beautiful home that you need to read through our blog and make a list of your favourites to start tackling on your very next holiday.
Byron Bay Activities
Swimming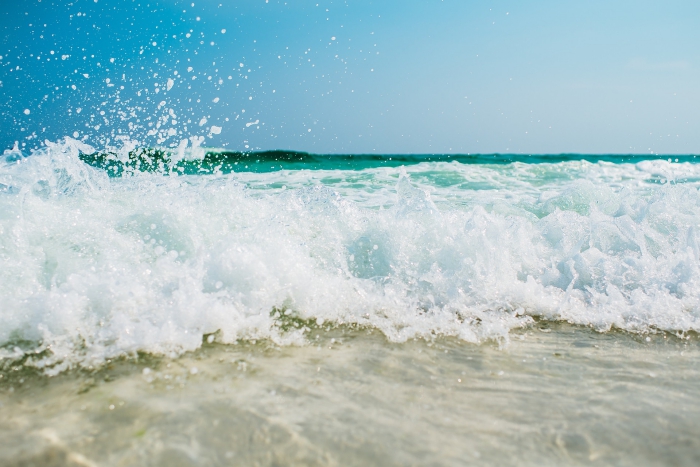 It's summer, so it's the perfect time to come to Byron Bay and check out all the best swimming spots. The hot weather might tempt you to just jump in anywhere there's water, but instead take a look at a list of our favourite spots to swim. You'll be able to plan out your day, and see more beaches and the Byron Bay Area in general. And isn't that the point of a holiday?
Broken Head: If you decide to stay our affordable Byron Bay camping accommodation, then this beach will be in your backyard. It is said to be the most pristine beach in the surrounding Byron Bay Area. Families with young kids will especially appreciate the calm waters, which have a rocky promontory to offer protection, that provide the excellent swimming.
Brunswick Heads: The Brunswick Heads Surf Lifesaving Club patrols this beach during the summer, so it's a good place to visit during these months while you're on holiday. Check out nearby Torakina Beach, which is situated near the mouth of Brunswick River, for another option for swimming—you'll find gentle, calm water for a relaxing dip.
Clarkes Beach: Another patrolled beach option during the summer—bonus!—Clarkes Beach features good swimming conditions. This beach sits between Main Beach and The Pass.
Cosy Corner: The overhead cliff, which gives this beach its name, is where hang gliders often launch themselves, so hang out on the beach below and watch people take flight. Plus, you'll be in a good spot for swimming and sunbathing. This beach is part of the Arakwal National Park and located at the northern end of Tallows Beach.
Main Beach: From October to Easter, the Surf Lifesaving Club patrols the Main Beach, a super popular Byron Bay beach, making it a safe swimming spot. Another cool aspect of the beach is its proximity to the shipwreck, Tassie II, which you could easily snorkel to from Main Beach.
Snorkelling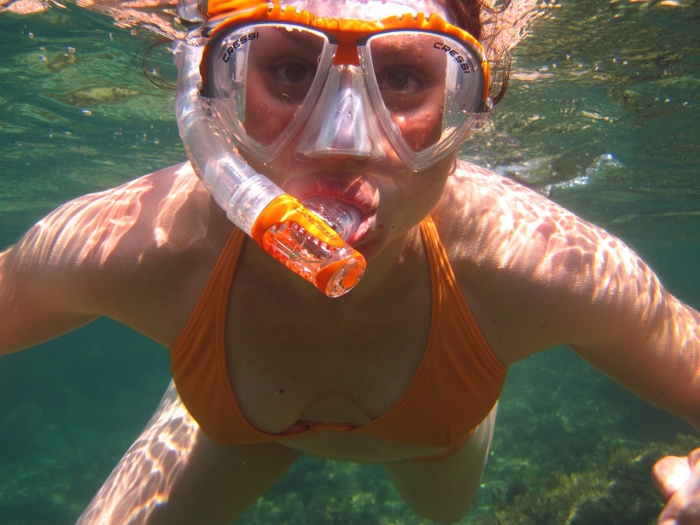 As long as your kids are over the age of 7, this Byron Bay activity fits the bill of fun summer things to do. Snorkelling, unlike scuba diving, presents a viable option for getting to see everything happening underwater for the most spread of ages and fitness levels.
You just need to be comfortable swimming, putting your head under the water and breathing through the snorkelling tube.
And believe us, it's worth the effort to go snorkelling because Byron Bay is home to an awesome amount of marine animals.
Julian Rocks Marine Reserve, a mere five minutes off the shores of Cape Byron Bay, is where you'll find over 400 types of tropical fish, rays, three different species of sea turtles and much more in the way of marine life. Julian Rocks rates as one of best places to snorkel and dive in all of Australia, so don't miss your chance to experience while you're on holiday this summer in Byron Bay.
If you decide to go snorkelling while you're here, then here's a list of a few places that offer guided tours, including:
Sundive Byron Bay
Sundive Byron Bay provides three options for tours daily (keep in mind, this includes your wetsuit, mask, snorkel and fins). So all you do is come ready to experience Julian Rocks. On the tour, you'll ride the boat out to the reserve—be sure to look back at the famous Cape Byron Lighthouse, it's a really cool vanatage point!—and then plan on enjoying the snorkelling. Each ticket is $65.
Byron Bay Dive Centre
At a cost of $65 per person, you could join a snorkelling tour with this company. The cost covers your boat ride, equipment (wetsuits, snorkels and fins) and even a lesson if needed. Qualified staff are there for support during the tour as well. You'll spend about 60 minutes to do the whole trip and then upon return you take a hot shower in the dive shop and can have staff help you figure which animals you saw. With five trips everyday, Byron Bay Dive Centre is sure to fit into your holiday plans.
Blue Bay Divers
If you're looking for a longer snorkelling experience, Blue Bay Divers offers a half-day excursion to Julian Rocks. This group usually takes snorkellers to the north side of the marine reserve where the water is very shallow up to 10 metres. It also is a calm area as the island provides shelter. The company provides all equipment and a snack and drink whenever you need it while you're out in the water. The cost is $95 per adult.
Kayaking
You'll notice a trend here: When it's hot out like it is in the summer, being near or in the water almost always sounds appealing. So another activity that provides that on-water experience is kayaking — made extra fun by the fact that you might have the opportunity to spot such marine creatures as the Bottlenose dolphin and loggerhead turtles.
This popular activity in Byron Bay is a great experience for all ages, and there are tours daily. Cost runs about $60-75 per person.
Byron Bay Markets
Here's one of our non-water recommendation for a fun summer activity in Byron Bay: Visit the Byron Bay Farmers Market — what a great way to nab some fresh produce and other delicious food. The market takes place on Thursdays from 8 to 11 am at the Butler Street Reserve. Spend a relaxing morning wandering the stalls, perhaps collecting items to cook up a delicious meal when you return to your Byron Bay holiday park.
Not to worry if your holiday doesn't include a Thursday because nearby Bangalow has a market on Saturday from 8 to 11 am that happens behind the Bangalow Hotel. If you start your day here, then plan on staying the whole day in this cute town where you'll find lots of excellent restaurants and shopping.
Apex Playground
Located just off Main Beach, the most popular beach in Byron Bay, Apex Playground offers a fun way to get away from the beach and entertain the kids during your family holiday. The views of the ocean will make it easier for parents to hang out for longer, and the children will have fun using the swing set, slides (including a tunnel one) and other equipment.
Plus if it starts getting too hot for you and the fam at the park, then you can might head over to Main Beach and take a dip to cool off. See above about how it's fully patrolled!
Byron Bay Events
Live music
If you love live music, options abound in Byron Bay. Many of the bars in town as well as some of the venues like hotels and clubs and even places like Brunswick Picture House offer up shows throughout the week, with more from Thursday to Sunday. Check out What's On Byron to see a good overview of shows in the area.
Byron Bay Surf Festival
If you're going to be in the area in February, consider coming for the 2019 Byron Bay Surf Festival, 20-24 February.
The festival, which started in 2010, "showcases showcases core and creative surf culture by presenting innovative and experiential ideas through unique and engaging experiences."
Over the four days, the festival offers up not only lots of surfing, but also art, music, film and yoga. The 2019 program was recently posted so check it out and see if something you'd like to attend this summer.
For School Holidays
If you're visiting the Byron Bay Area for a school holiday, then you probably want to check out a few of the following places:
Summerland House Farm — This features a water park (great for a hot summer day), mini golf, tractor tour and more; and that's in addition to macadamia and avocado farms.
Macadamia Castle — Speaking of macadamias, the Macadamia Castle and Animal Park provides fun school holiday activities that are worth checking out.
For more ideas, read our blog post on the Ultimate School Holiday List. (While this was from last winter, there are plenty of links and ideas that apply to this summer and beyond.)
Come visit us at Broken Head Holiday Park this Summer
Bring the whole family or your mates or just that special someone, and experience everything Byron Bay offers during the gorgeous summer months. From swimming and surfing, to snorkelling and kayaking and so much more! It's such a great time to visit that we think you'll come back again and again.
So make sure you can fit within both the time and the budget by booking your stay at Broken Head Holiday Park — you can afford to stay longer to do more if you stay with us! We have excellent accommodation with something for everyone, so take a look and plan your summer holiday now.