Top 27 Christmas Gifts for Campers
Is there an avid camper on your Christmas list? Or perhaps you're looking to give ideas or hints to someone who is purchasing a gift for you?
Either way, here's a list of awesome Christmas gifts for anyone who has a passion for camping!
1. Biolite Charge 10
Make sure your camping buddy stays connected while on holiday this Christmas. This waterproof (from rain, spills and even dropping in water) portable charging unit allows you to plug in via a USB port to fully charge your phone, lights or other powered gadgets. The power supply comes from 3.6 V lithium-ion battery. Click here to order one.
2. Commuter Java Press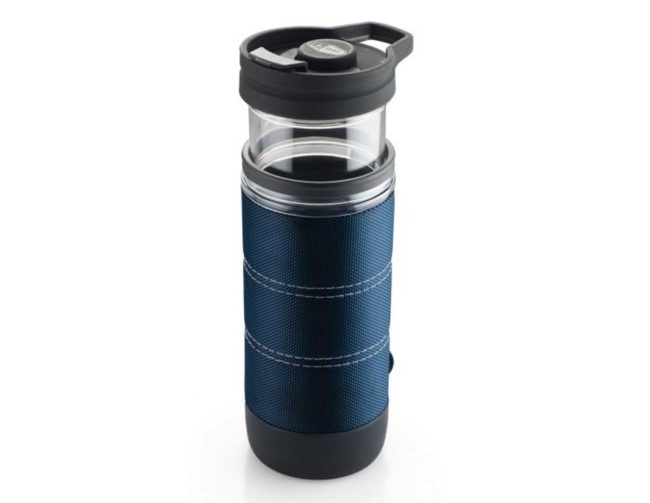 Image source: Snowys
Coffee lover? Also like camping? Now you don't have to drag along the coffee pot or any other device … or do a life hack of some sort. This solves all the problems of a camping java addict. This cool designed portable coffee mug removes the French press-like plunger rod and instead uses a sleeve that holds the coffee grounds (or tea or even hot chocolate mix) from your water, but still brews up the coffee perfectly. The insulated mug keeps your beverage nice and warm. Cost is approx. $55.
3. Foldable high chair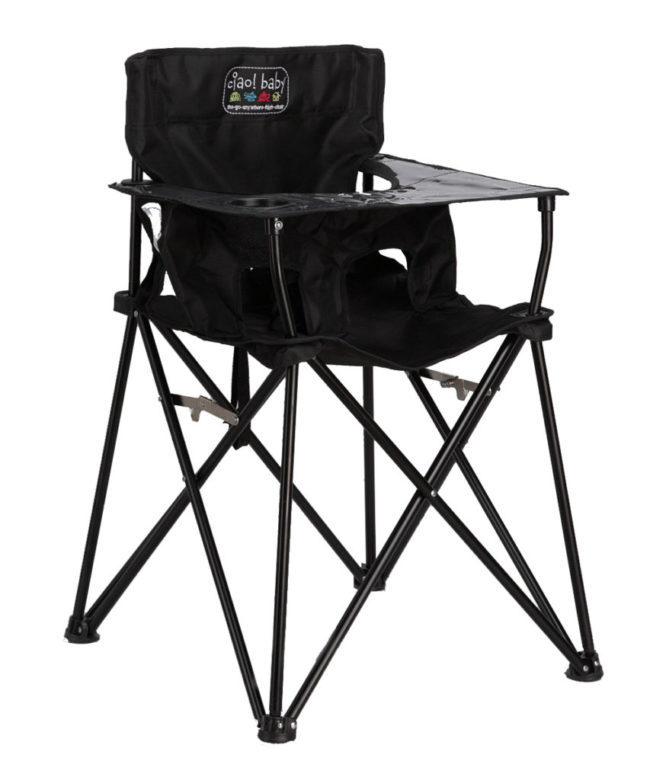 Image source: Amazon
If you like camping, but have little kids, this one is for you! So give a gift to yourself, or make a friend who loves camping and has littles one happy camper. Folds up easily, has a five-point harness and is lightweight — all the makings of an excellent piece of gear to add to the collection of someone who loves camping with young kids. Cost is less than $60 and is on Amazon.
4 and 5. Collapsible Water Bottle and Kettle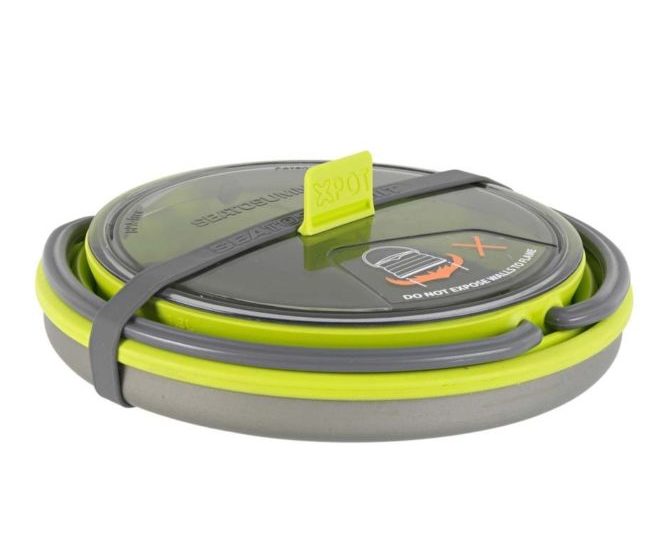 Space savers are always a good idea when it comes to camping. So check out this water bottle that holds 750 mL of water that flattens into a small disc basically. And this kettle also is awesome for hot water and will collapse. How cool is that? Get the water bottle here and the kettle right here.
6. Sawyer Mini
This personal water filter removes 99.99999 of all bacteria and 99.9999% of all Protozoa from water, so you never have to worry about a water source. Since the Sawyer provides a straw, you can directly from the source, or you connect it to the hydration pack tubing, which then you use to put the water into your water bottle. In addition, you can just screw it onto the most standard disposable water bottles. Retails for less than $50.
7. Head lamp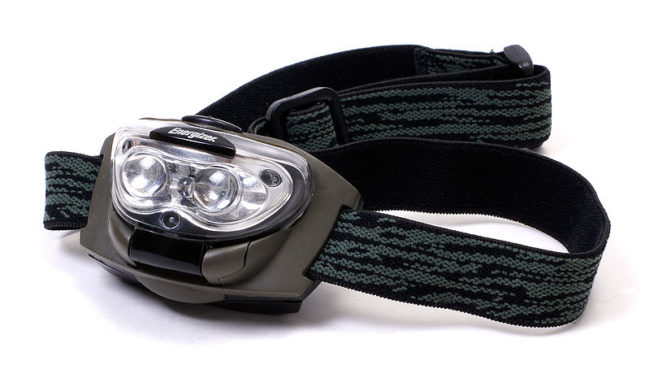 Need to run back to the car at night? Track down something you dropped? Heading to the facilities? There are tons of uses for a head lamp while camping. So this Christmas gift for a camper is an easy way to get a smile. Costs vary, but here's where to look for one.
8. Coleman Oversize Quad with Cooler
The price is right and so are the amenities on this Christmas gift for campers. Featuring an armrest cooler and cup holder, the Coleman Oversize Quad  is comfortable, lightweight and folds up easily. The cooler is easily the best feature,  with the space to hold up to five cold beverages (like beer!) and ice. Put this on the list for your favourite camper for just $35.
9.  Luci Outdoor 2.0
Not only is this camping light waterproof and super light, it also collapses all the way to down to only one inch tall. Plus, the top of the lantern is a solar panel and that's how it charges so no battery worry. And, best part? It only costs $34.99.
10. Sleeping Pad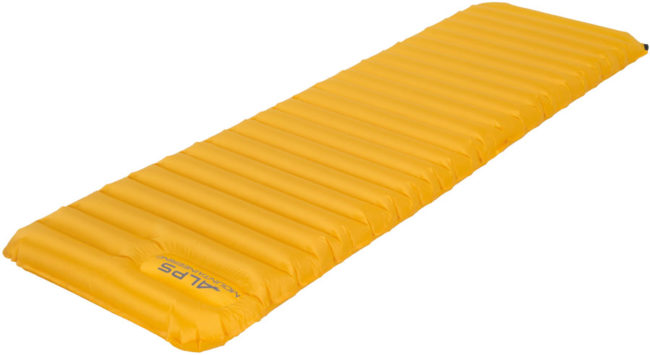 Image source: Amazon
If you want to gift a camper with a good night kip, this reasonably priced sleeping pad with a built in pump will help them get a better night's rest on their next camping trip, and won't break the break either. Check out the Alps Mountaineering Featherlite on Amazon.
11. JetBoil
Image Source: Amazon
Boiling water comes in handy for many different uses while camping — sanitising water, washing dishes, or (as you'll see with our next item) a quick shower. JetBoil is a portable water boiling system that can take water from room temperature to boiling in less than 2 minutes. It's a perfect multi-use tool for the camper in your life! 
12. Portable shower
Camping can get pretty dirty. Why not treat your camper to a nice shower on their next adventure? Check out this portable shower which allows for a 7-minute clean-up! Pair this with the JetBoil above (it has a heat proof liner) and they can even take it warm! 
13. Portable speaker

Image source: Amazon
Let your camper enjoy their favourite tunes while their out and about with this waterproof, dustproof, sand-proof and mud-proof (basically, camping proof) portable speaker from Sony. This speaker boasts a battery life of 16 hours+ and is Bluetooth compatible, making it easy for users to quickly pair their device and enjoy their playlists.
14. Firewood holder

Image Source: Amazon
Gathering firewood is a necessity for some camping trips, but it can be difficult to carry a heavy, awkward load back to your campsite. This firewood holder helps make things easier while also protecting arms and hands! The bag is wax lined and waterproof, so it's built to last. We also give this bag bonus points for being visually appealing — it could really double as a beach tote or weekend bag.
15. Cast iron skillet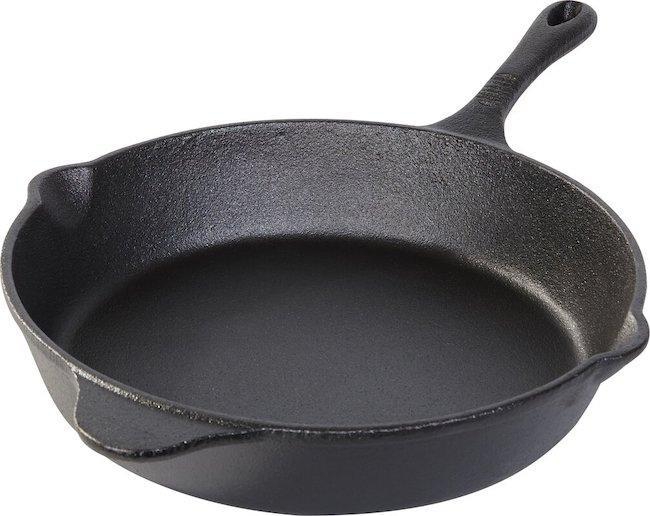 Image Source: Amazon
If you have a camper that enjoys cooking, there's no better gift than a nice cast iron skillet. Cast iron skillets are a perfect pan for camping due to their ability to distribute heat, durability to high temperatures, non-stick surface and minimal required clean-up. Your camper can use their skillet for likely every meal on their trip, and after returning home! Check out the selection on Amazon.
16. Camping cookbook
The Camping Cookbook would be a nice gift to pair with the cast iron skillet above, or as a standalone gift! This cookbook features more than 80 sweet and savoury camping recipes for the adventurer in your life. Barbecue chicken anyone?
17. Reusable food bags
Support your camping buddy's love of nature by gifting them these reusable food bags — great for camping —and for the Earth! These washable silicone bags from Kappi cost $29.95 for a pack of 2, and are non-toxic and BPA Free, as well as leak-proof. They're great for holding on-the-go snacks or stashing camping leftovers to bring home. 
18. Travel clothesline
Packing light is always a great idea when it comes to camping. With all the gear that's needed, campers usually like to bring minimal clothing in order to reduce baggage. That's where a travel clothesline comes in handy! Campers can give clothes a quick wash in the creek and hang them out to dry, so they'll dry faster and with less hassle. Costs less than $30. 
19. Portable cot / lounge recliner

Image source: Amazon
Some people find sleeping on the ground pretty difficult, no matter how great their mat or air mattress. If you have a friend who loves to camp, but doesn't sleep well when doing it, this portable cot would be a great gift. Being lightweight and portable makes it easy to transport, and this particular cot actually transforms into a lounger as well. While it's a bit on the expensive side at $80, the gift of a good night's sleep is really priceless!
20. Camping pillow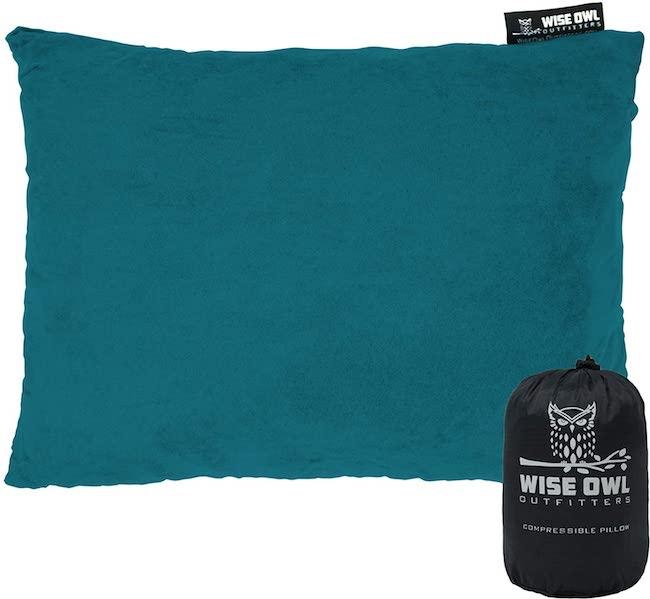 Image Source: Amazon
Speaking of great sleep, nothing quite beats a comfortable pillow! This portable camping pillow from Wise Owl Outfitters is compact, supportive and comfortable. It comes in three sizes so you can purchase it for children or adults. While it's marketed as a camping pillow, it could also be used for hammocks or a general travel pillow as well. We love utility in a camping product, and this pillow has it! Retails for less than $40.
21. Opinel Nomad Cooking Kit
Prep your Christmas camping meals with this high quality, compact kit. The Opinel Nomad Kit simply looks beautiful: a beechwood cutting board, foldable stainless steel blades, and microfibre towel that wraps around to create a neat package.
You get a serrated knife, peeler, and corkscrew to boot, and it weighs a mere 0.5kg. If you're worried about safety, the folding blades and attachments lock securely to the handles, so there's no risk of slipping.
22. Stanley Adventure All-in-One Cook Set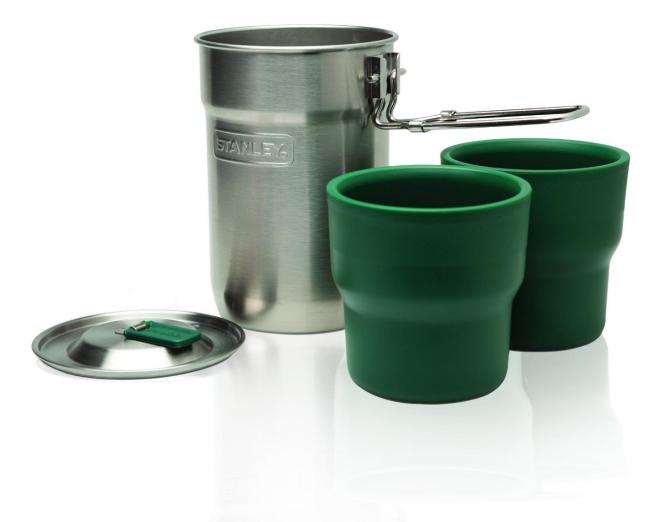 Image source: Amazon
Combine the Opinel kit with this Stanley All-in-One Cook Set, and you can cook anytime, anywhere. This set comes with two nested, insulated cups and a vented lid. You can use this set on a camp stove or BBQ grill. It's also made from 18/8 steel, meaning that it will never rust no matter what you throw at it.
As far as Christmas gifts for campers go, the Stanley set is a sure bet for day trips and hikes. Just watch out for the plastic tab on the lid, and give it a good scrub after each use to keep it nice and shiny.
23. Ozpig Series II Portable Wood Stove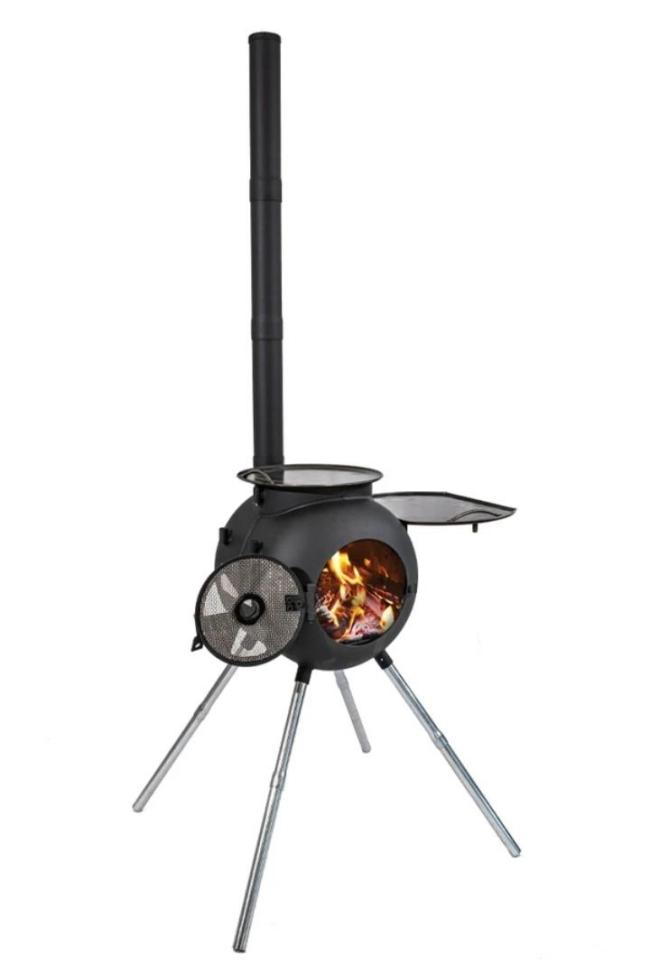 Image source: Ozpig
If you know anyone who loves outdoor cooking, a few camping gift ideas can match the Ozpig Series II Portable Wood Stove. The Ozpig is so much better than an open fire. This wood stove can be set up virtually anywhere in the outdoors, from your backyard to your off-road campsite. The Ozpig is fully collapsible for easy transport, saves you on timber, and heats up in about five minutes.
All the wood smoke vents through the attached chimney—no more coughing and wheezing as you cook. You won't even need the extra accessories bought separately. The Ozpig portable wood stove is ready for your next outdoor cookout right out of the box.
24. Exped Sit Pad Flex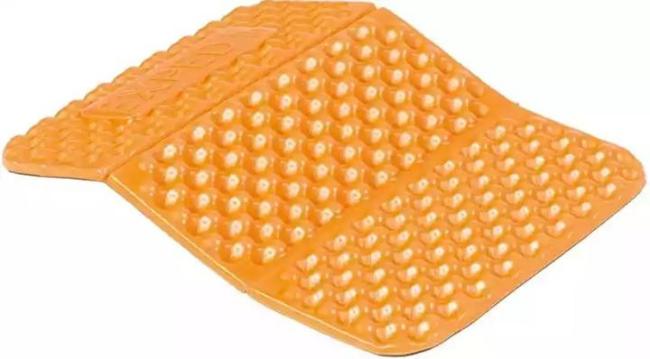 Sure, you can always carry a foldable camping chair for your adventure, but that doesn't always work well for hiking, canoeing or kayaking. The Exped Sit Pad Flex is a much better option. Think of it as a surprisingly comfortable seat cushion. It packs down to fit into your pocket or backpack side panels, and it weighs next to nothing—just 51 grams.
When you're out on the trail and need a breather, simply unfold the seat pad, kick back, and take in the scenery. You won't feel a single bump on the ground with this handy piece of gear.
25. Australian Made Coffee Kit Bag

Image source: Snowys
There are many Christmas gifts for campers who love coffee, but our favourite is the Australian Made Coffee Kit Bag by Blacksmith Camping Supplies. This bag comes with a canvas top or clear top, plus a removable protective base and a divider. It's made from heavy-duty Australian canvas, and it can fit your camping coffee press or percolator, along with cups, spoons, and your favourite grounds.
If you've been storing your camping coffee gear in plastic bags or Tupperware, ditch them all for this coffee kit bag. You won't regret it.
26. VSSL Flask
The VSSL Flask is just the right mix of fun, practical, and unusual out of all camping gift ideas. Who would have thought you could carry a drop of your favourite drink inside a flashlight?
The VSSL flasks comes with a built-in compass, powerful LED light, and, get this, two collapsible shot glasses! Pour your drink into this super lightweight kit and toast to a successful adventure with your friends. Add Happy Hour to your camping adventure with this versatile little flask.
27. Barska Digital Night Vision Monocular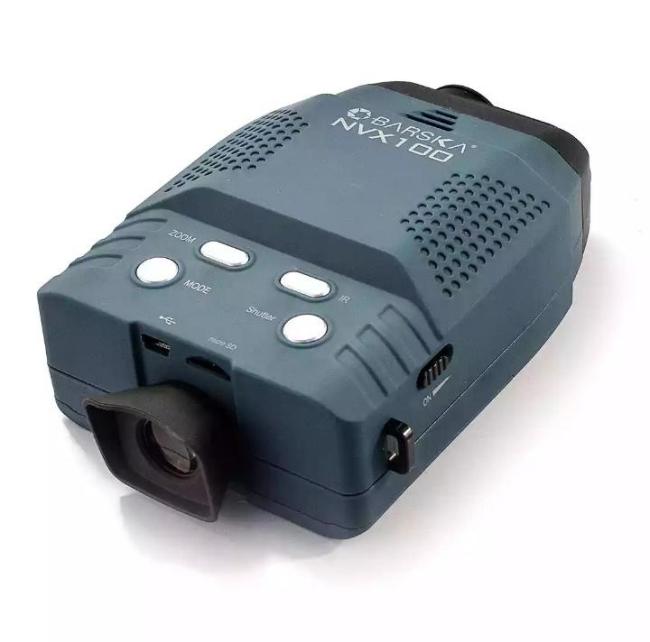 The Barska Digital Night Vision Monocular with Record Function would make an excellent Christmas gift for adventurers who love the nighttime. It's smaller and lighter than a regular pair of binoculars, but it packs a serious punch when you want to see in complete darkness.
The Barska Monocular allows you to view up to 100m ahead and gives up to 3 x magnifications. It also comes with a 4GB SD card to capture photos and videos, plus large, intuitive buttons to operate it in the dark. All you need are four AA batteries (preferably rechargeable), and those elusive nighttime critters will be all yours to discover.
Celebrate Christmas at Broken Head Holiday Park
Don't worry, Santa will find you in Byron Bay! So come and celebrate with the whole family while you enjoy a camping holiday. Book a site and plan to spend time with your loved ones having fun ticking off all the things to do in Byron Bay. Check out our excellent accommodation and get ready to have a fun and memorable holiday!