Feeling Nostalgic? Retro Camping Gear to Take You Back to the Good Old Days!

If you grew up in the 1970s or 1980s (or perhaps are even a '90s kid), you probably remember how camping didn't involve internet connection, buying gadgets to power your phone and spending a mint on the best sleeping bag.
Vinyl, leather, flannel and stainless steel – all served as the hallmarks of the good old days of camping.
Take a trip down memory lane by checking out some cool retro camping gear you can buy online for your camping trip.
Coleman Cooler
This classic cooler has been around since the 1950s, and it still works well today. Amp up your retro game by using this cooler on your next camping trip. The thick insulation and solid steel latch make it more than cool—you can still trust that your food and drinks will stay cold. You can purchase one on eBay (many are under $100) and often in fun, retro colours.
American Tourister Vintage Luggage
While you won't be rolling this around the campsite (it's more of a carry piece), you'll get durable, hardy luggage that has been around forever. The steel closures, the one big pocket inside and hard exterior are the hallmarks of this famous luggage brand.
Check out places like eBay for good deals on these cool retro luggage pieces. Look for the super retro overnight (sometimes called train or makeup) cases because nothing says vintage like these!
Wicker Picnic Basket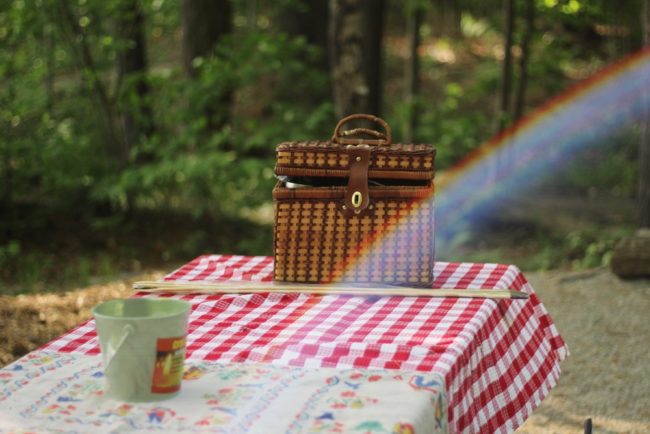 Who doesn't remember having a few picnics with your family on camping trips? Parents look at it as a way to entertain everyone with a simple meal and getting outdoors. Kids love it because they get to run around outside, and it usually means a trip to the beach or going on a hike or some other fun outdoor activity.
Snag one of these retro wicker baskets on Gumtree, and you'll be able to recreate those fun picnics you remember as a kid. Remember to add plenty of red and white gingham to your picnic gear—from tablecloths to lay out on the grass to cloth napkins. It'll add just the right touch!
Stainless Steel or Plastic Thermos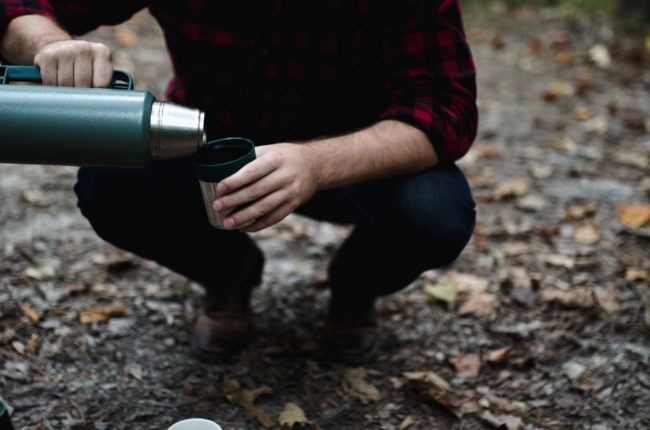 Your parents probably drank their coffee out of a thermos like this when you went camping as a kid. The thermos featured a cup as part of the set that functioned as either the lid or went over the closure.
It will be fun to add one of these Thermos to your vintage camping gear. Check out this Stanley flask that features modern upgrades on a vintage design—vacuum insulation that keeps drink hot or cold for many hours, stainless steel and leak proof.
Or go full-on vintage by finding a set on Etsy, like this plaid Thermos set. Don't you love the little plastic cups?
Kerosene Lantern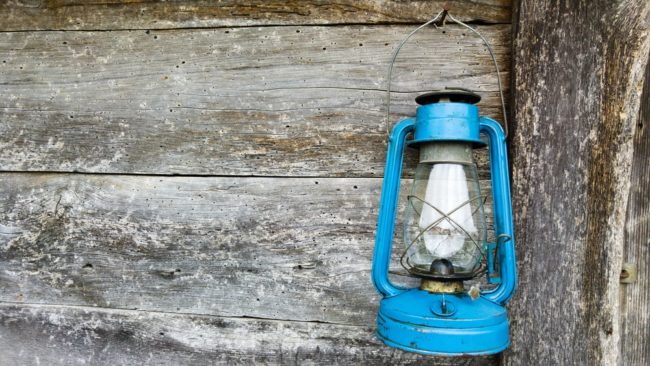 Imagine grabbing one of these lanterns to take with you as you head to the bathroom in the evening while camping? Who wouldn't love the vintage vibe of sitting down to have cocktails and swapping stories from the day with this sitting in the middle of your camping group?
No one had a phone flashlight in the 1980s to use when things got dark on a camping trip. Solar powered lights weren't quite as developed. These camping lights worked great to not only light the way, but to light up your campsite. Why not pick one up on eBay to really add on to your retro camping gear?
Sleeping bags
Your retro game will reach the next level if you purchase a vintage sleeping bag circa 1980s on eBay!
Follow this link to peruse the choices here on eBay, and you'll be sleeping in a cozy flannel sleeping bag before you know it.
And while these might not be the best choices for someone who is camping in the hinterland and is worried about wet weather, but if you're looking at coming to Byron Bay and enjoying the beautiful sunny days that we have so often here, then it's probably a safe bet that you can use your retro sleeping bag with confidence.
Want even more vintage gear? Check out this Etsy search for awesome retro camping equipment. 
Bring your vintage camping gear for your holiday at Broken Head
Pack up all your funky vintage camping equipment and head to Byron Bay for a holiday! Here you'll find the laid back, hippy culture fits perfectly with your love for retro camping gear. Book a powered or non-powered campsite here at Broken Head Holiday Park, and enjoy a wonderfully campy holiday. (And by the way, if you don't want to fully camp out, then feel free to check out our other accommodation—you can still be your vintage self in one of our beach cabins!)