Byron Bay Caravan Park Camping Kitchen Upgrade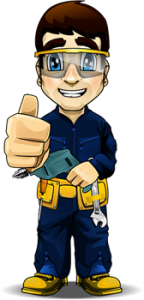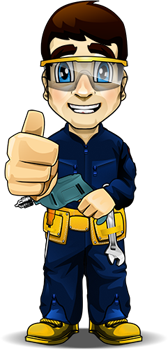 At our Byron Bay Caravan Park, we pride ourselves on listening to our guests and making suggested improvements throughout the year. In fact we have our very own handyman, Ryan the Renovator, ready to implement some of your suggestions. Case in point, he's recently done a fabulous kitchen remodel that freshened our previous cooking quarters. Whether you're a native Australian or coming from half a world away, you'll find that the kitchen he remodeled will enhance your experience at our campground. Here's a look at what you'll see when you arrive.
Large Kitchen Area
Ryan the Renovator did excellent work on the large kitchen area for guests upgrading our Byron Bay Caravan Park facilities. He installed new
BBQ's,
Fridge,
Freezer,
hot water urn,
sinks
and microwave.
Additionally, there is plenty of seating just to the side of the kitchen. With such ample counter space, you'll have plenty of room to cook either a small snack for one, or a feast for a large gathering of friends and family. Also, the variety in appliances allows you to prepare multiple dishes at once. You can have something on the BBQ, in the microwave, while making another dish from ingredients from the fridge all at the same time. Overhead lighting allows you to prepare a meal in a well-lit space (something that is a bit of a luxury once the sun sets on our campground). After the meal is prepared, relax with friends and family at one of our large picnic tables.
Smaller BBQ Area
Located at the south side of the park is a smaller BBQ area. Ryan the Renovator also did nice work there! This location offers plenty of grill space and a picnic table for friends and family to dine at. This location now also has a sink, allowing you to bring your marinated meats and other dishes and prepare your family meal while your other family members enjoy all of the wonderful amenities available for our Byron Bay Caravan Park camping guests.
On-Site Store In Our Byron Bay Caravan Park
Our on-site kiosk provides cold beverages, ice cream, snacks, food and many other sundries for you to enjoy. If you run out of bread, or need a few extra hamburger patties, don't fret, we've got the Suffolk Park shops just a few minutes away so you're covered. Additionally, we have bagged ice available as well. Ice goes a long way to keeping food at your campsite cold while you enjoy the sun, sand and ocean.
Your Visit with Us
We want to make your stay with us at our Byron Bay Caravan Park as pleasant as possible. If you need something, don't hesitate to ask. Also, after using our new kitchen facilities, feel free to leave a comment about what you liked, or what you think we should add. We'll be sure to get Ryan the Renovator right on the case and look at your suggestions!