SPECIALS ALERT!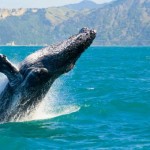 Want to get awaybefore or after the school holidays?  Well why not come and visit us at Broken Head Holiday Park.  The weather is great and there are still plenty of whales and dolphins to be seen right off the beach.  Take advantage of our Pre and Post holiday sale:
THERE ARE NO SPECIALS CURRENTLY AVAILABLE>
Not available with any other offers discounts or specials.
At this price they won't last so Call us now to make your booking free call 1800 450 036