How to Keep Your Camping Gear Safe

When planning a camping trip, nothing is more important than safety. We plan for bad weather, a hiking injury, and even wildlife encounters. One thing we don't always think about is camping security.
Camping in Australia is generally safe, but it's still smart to know how to store your valuables and have a plan of action in case of an incident. This is especially important if you're camping alone. Remember that you may be leaving your campsite unattended for periods of time when you go for a family hike, or go into town for provisions. 
One of the best ways to stay safe on a camping trip is to avoid camping alone. Aside from that, there are a range of products you can purchase as well as some simple steps you can take to keep you and your campsite safe and secure on your next outdoor adventure.
Tent Security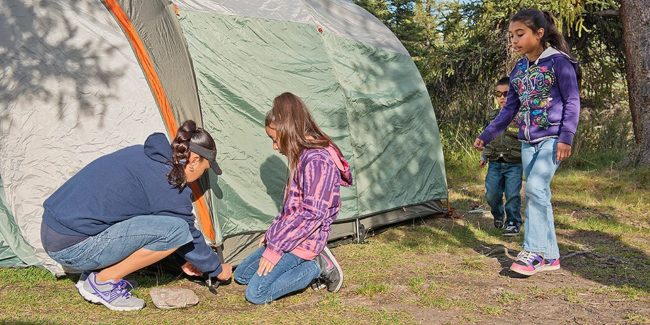 Even if your camping accommodation doesn't have a door with a lock and key, you can still take some steps to keep your campsite safe and secure. 
Putting a lock on your tent zipper at night or while you're away from your campsite during the day can give you some peace of mind and help secure your tent. You can use a padlock or zip tie by threading it through the zipper holes on your tent's entrance and/or windows.
At night when you're sleeping in your tent, a simple shoestring tie can effectively "lock" your tent as well while allowing for easy removal from the inside when you need to get out. Another option is to use a locking cable tied around your tent frame. 
While these measures can help, a tent is not truly secure or waterproof. Tents can easily be cut into if someone really wants to get inside. As a rule of thumb, never keep anything of significant value in a tent.
Where to Store Valuables
Even when you're out in nature, you'll have some important items you need to keep secure. You may not be camping with expensive jewellery or large amounts of cash, but you may have expensive equipment, important documents, and credit cards in tow. So what's the best place to store your valuables while camping?
If you have a caravan or a vehicle at your campsite, it's best to store valuable items inside your locked vehicle. Important papers or other valuable items that can be damaged by the elements should be stored in a plastic resealable bag to protect them from water  damage.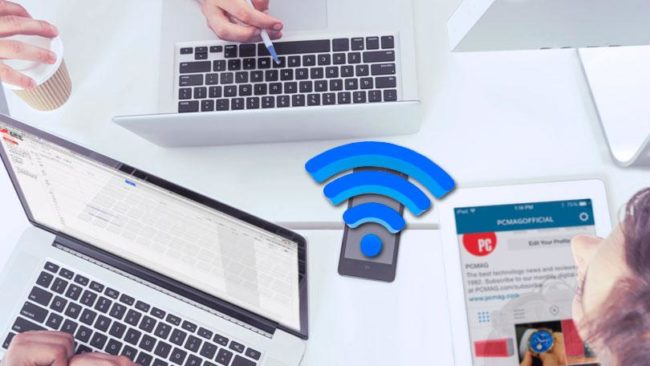 If you have a portable lock box, all the better. Valuable hiking gear or other outdoor equipment should be stored out of sight when not in use. It will keep your campsite tidy and peaceful while also keeping valuable items safe from theft. 
If you don't have a vehicle at your campsite, try not to leave valuable items like cameras, tablets, or phones out in plain sight. If you need to step away from your campsite, store these kinds of items in a sleeping bag, under a mattress, or another spot where they won't tempt a would-be thief.
And of course, the fewer valuables you bring with you, the better. If you don't really need something (like a tablet or computer or expensive watch) while camping, it might be best left at home. 
Get to Know Your Neighbours
The old adage that there's safety in numbers is true. An extra set of eyes keeping watch never hurts.
If you're camping in close proximity to other campers, take the opportunity to be friendly and introduce yourself. When campers look out for each other, they're much less likely to become the victim of a crime. You might offer to keep an eye on their setup while they're away and they can do the same for you. This way, someone is more likely to notice unusual behaviour or if something is amiss.
Of course, getting to know your neighbours doesn't mean you should share keys, divulge private information, or neglect to lock up valuables.
Security Locks
Is it worth getting a security lock? The truth is most thieves are opportunists looking for the path of least resistance. A padlock or combination lock on your storage box or your tent can act as a deterrent to any would-be intruders.
You can also use locks to secure your other valuable items. For instance, you can secure your bike or cooler to a tree with a cable and a lock.
Master Lock is a popular brand that sells a variety of easy-to-use, affordable locals that can make you feel more safe. Some of the most popular Master Lock options include their cable locks, padlocks, and combination locks
Security Cameras for RVs and Campsites
If you're camping at a caravan park or a campsite that allows RVs, an RV security camera can provide extra peace of mind. An RV camera can be used to not only secure the RV itself but also to keep watch over your entire campsite. There are cameras on the market to fit any budget. 
If you're camping in a remote area without access to power or a wireless network but still want to feel secure, you might look into purchasing a solar-powered outdoor camera with rechargeable batteries. Solar powered cameras are an environmentally friendly option as well, as they convert sunlight into electricity without consuming any fuel. As such, these cameras work best in sunny areas and work less well in cloudy or rainy weather. 
Secure Food Storage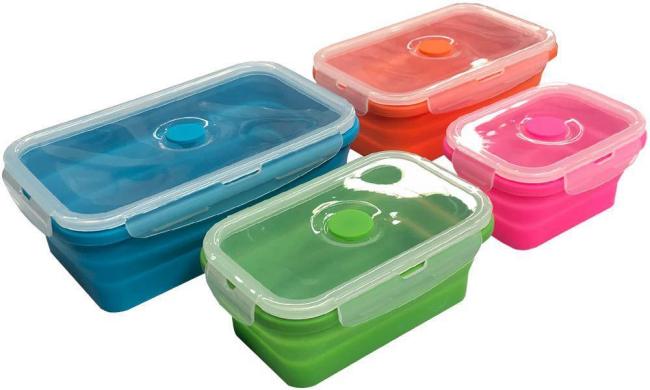 When camping outdoors, it's important to keep your campsite and gear safe from non-human thieves, too. Attracted by the smell of food, wildlife can get into your store of provisions and damage your belongings. To deter animal intruders, avoid keeping any food or rubbish inside your tent. Food supplies should be stored in airtight containers inside a cabin or in a securely sealed cooler or storage box.
Don't forget to clean dishes and utensils right away, and keep trash away from your campsite.
What to do if there is an incident
Report the incident to the site owner or manager as soon as possible. Find out if they can check security surveillance footage of the property. If you were robbed and the stolen items were insured, report the incident to your insurer as well. And of course, you should report the robbery to the local law enforcement.
Tips for campsite security
Have an inventory checklist
When planning a camping trip, you're probably doing a lot of list-making: groceries to buy, meals to make, items to pack, a list of to-do's before you unplug from daily life to enjoy some time in nature.
Consider adding an inventory checklist to your camping preparation. A checklist of your gear, equipment, and any valuable items you plan to bring will not only help you plan better, but it will also give you an easy reference point in case something goes missing.  
Choose a safe and secure campsite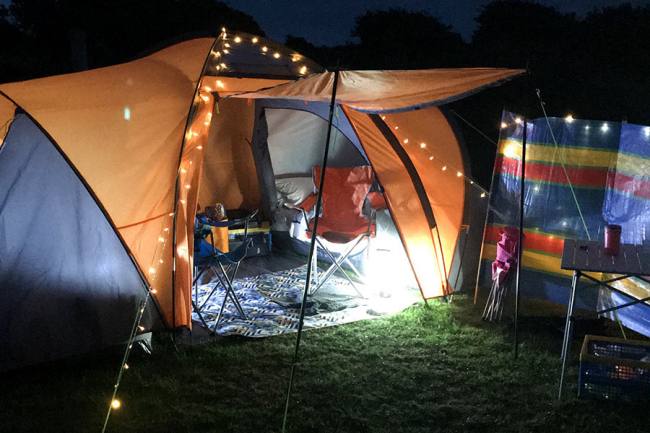 One of the best ways to protect yourself from an adverse camping experience is to choose a safe and secure campsite. If you're pitching a tent, the safest areas are those that are well lit, in sight of common areas, and near other campers; thieves are more likely to burglarize tents that are isolated or obscured from view because they're less likely to be caught.
There are other ways to select a safe and secure campsite. Is the campsite open to the public and non-campers? The more private the campsite, the lower the risk of passersby and non-campers entering your space.
Does the campsite have ownership, management, or a reception team on-site? It can bring peace of mind to know you'll have someone to talk to if you have any questions or concerns. The presence of management or staff can also deter would-be thieves. 
Check your insurance policy
Your most important items may be covered by insurance in case of theft or destruction. Check what your insurance provider covers and what it doesn't. And, be sure to abide by the requirements of your policy. For example, your provider may deny coverage if you didn't take reasonable precautions to prevent a theft in the first place.
Light up the night
If you live in a city or well-populated area, you may not realise how dark it can get at night out in nature. A little light can make you feel safer at night, and potentially deter thieves who work under the cover of darkness. When camping, solar powered lights or lanterns with rechargeable batteries are a great option that won't blind your fellow campers.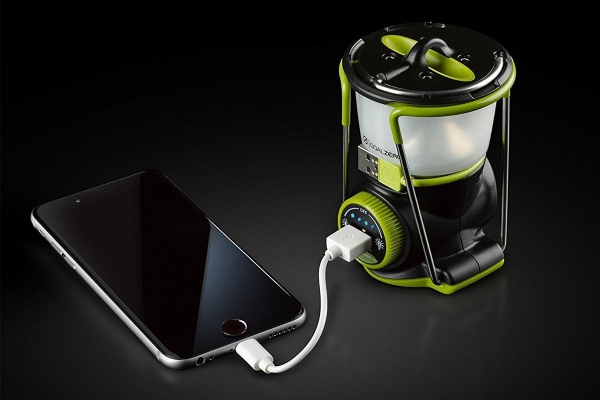 Be aware of your surroundings
When it comes to staying safe and secure when camping in nature, there's no substitute for common sense. Pay attention and be aware of your surroundings.
Do some research on the campsite and the surrounding area.
Don't leave expensive equipment or cash out in the open unattended.
Report any suspicious activity to the campsite management or law enforcement. Campsite burglaries are not common, but a little vigilance can go a long way toward keeping yourself and your belongings safe. 
Be careful with what you post on social media
As with any trip away from home, it's best not to post about your plans leading up to the date of travel. In other words, don't give criminals a head's up that your home will be unattended.
Wait until you return home to post pictures from your outdoor adventure – you don't want to waste your time in nature glued to your phone anyway! Take a few photos to post later, and spend the rest of your trip free from notifications and social media. 
Broken Head Holiday Park
Looking for a safe and secure camping ground? Broken Head Holiday Park is a beachfront campsite just 15 minutes' drive south of Byron Bay in NSW, Australia. Broken Head Holiday Park is a laid back, relaxing escape away from the hustle & bustle of Byron Bay but still close enough to all the culture and attractions the town has to offer.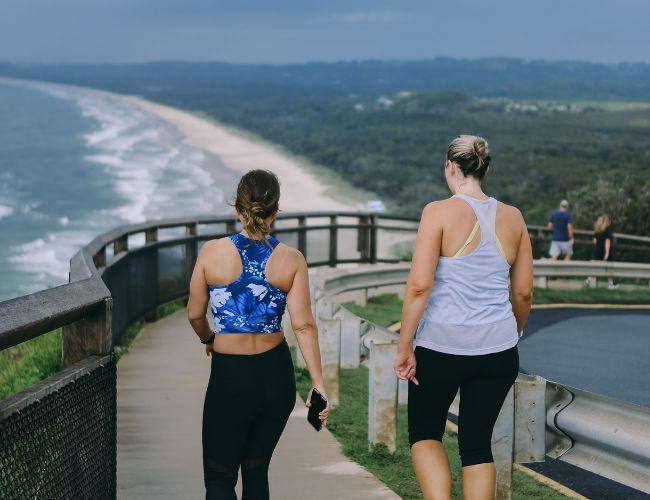 Broken Head Holiday Park is popular among families and groups as well as solo travellers looking to camp with peace of mind.
Campers have access to upgraded on-site facilities including a camp kitchen, barbeques, and a kiosk with snacks, treats, bagged ice, and other provisions. You'll also have access to the campsite laundry facilities, tour information, and on-site reception staff.
Campers looking for an inexpensive getaway don't need to sacrifice their sense of safety. Broken Head Holiday Park offers budget accommodation options which are good for families, groups and couples looking for a cheap place to stay in Byron Bay.
Choose from powered or unpowered beachfront campsites perfect for a tent or caravan. Or, consider one of our beach shacks or deluxe beach cabins. We look forward to seeing you soon!