Best Outdoor Camping Gear for 2023

"New year, new gear," is the slogan we're repping in 2023. From high-end camping gear to enhance your camping experience to affordable essentials, we've compiled a list of the best outdoor gear for camping enthusiasts.
Whether you're a solo backpacker, camping with your special someone, or family camping crew, there's something for everyone. Now let's get into some of the best camping essentials that you should add to your collection in 2023!
1. Coleman 2 Burner Camping Stove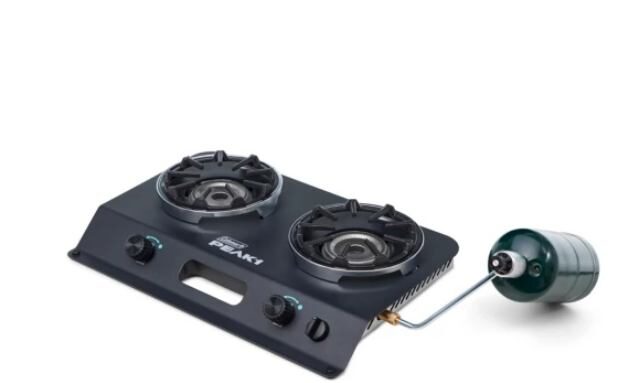 Source: Colemanaustralia.com.au
Ready to whip up some delicious camp meals with ease? This outdoor camping stove has you covered. The Coleman 2 Burner Camping Stove is an essential that every camper should own. This one is affordable, easy to use and extremely portable. It makes a great starter camper stove for first-time campers or first-time camping stove owners!
The 2 burner camping stove features:
A portable design with an easy to carry case
A stair-stepping design and flame holes for a quicker, more even cook
Limited knob rotation for better temperature control
Wind protection
20,000 total BTUs of cooking power
Matchless lighting
Cast iron for durability
2 adjustable burners for separate cooking
1 hour burn time
2. POWERLIX Sleeping Pad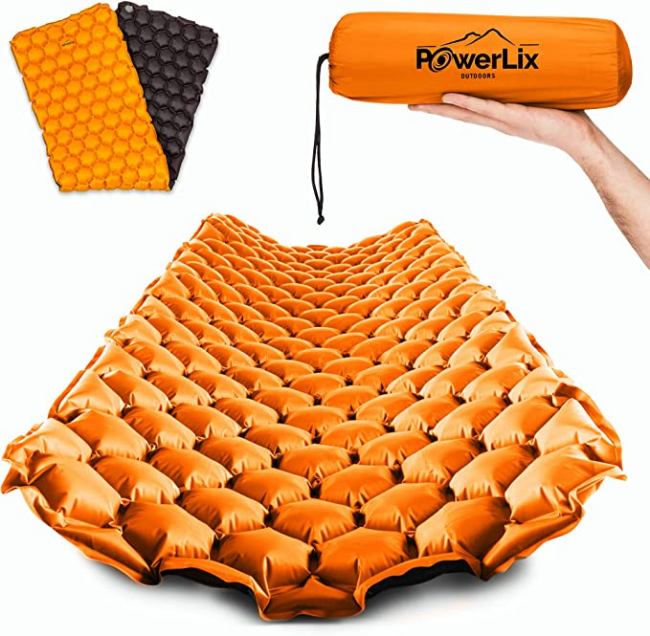 Source: Amazon.com.au 
Experience the ultimate comfort sleeping experience on your camping trip with the ultra-light and super comfortable Powerlix Sleeping Pad. The sleeping pad features a unique hexagon design, providing optimal comfort and support. So if you want to be well-rested during your camping trip, this sleeping pad is definitely something that you should add to your array of gear this year.
The Powerlix Sleeping Pad is extremely portable and easy to set up. The pad has a dual action air valve, making inflation and deflation extremely simple. Plus the thermal insulation makes staying warm easy, no matter how cold the ground gets. Other stand-out features include a 100% waterproof design and an inflatable carrying bag that can be used as a pillow or a versatile carrying case.
3. 4-Door Indoor Bed Tent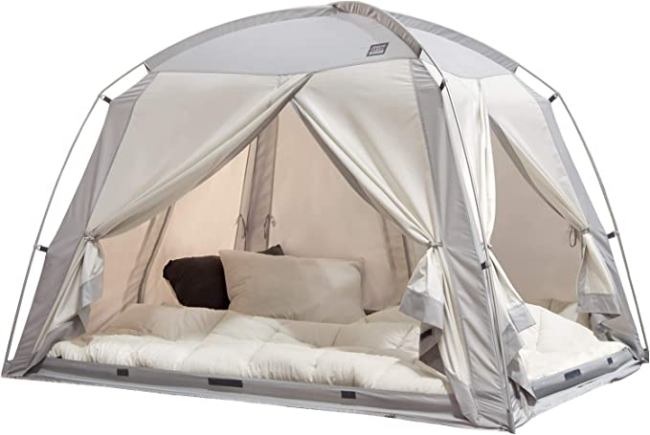 Source: Amazon.com.au
For those that want to camp in luxury, you'll want to make sure you have this 4-door indoor bed tent for your next camping trip. This cosy tent features a thermal insulated bed to keep you warm all night long. The tent also offers four air blocking doors. Each door can be opened so that you can enjoy the gorgeous natural surroundings. 
Campers have the choice of a grey or pink tent. The tent is also available in a twin or queen size. This is the perfect tent for small families, couples or solo campers!
4. Heated Sleeping Bag Liner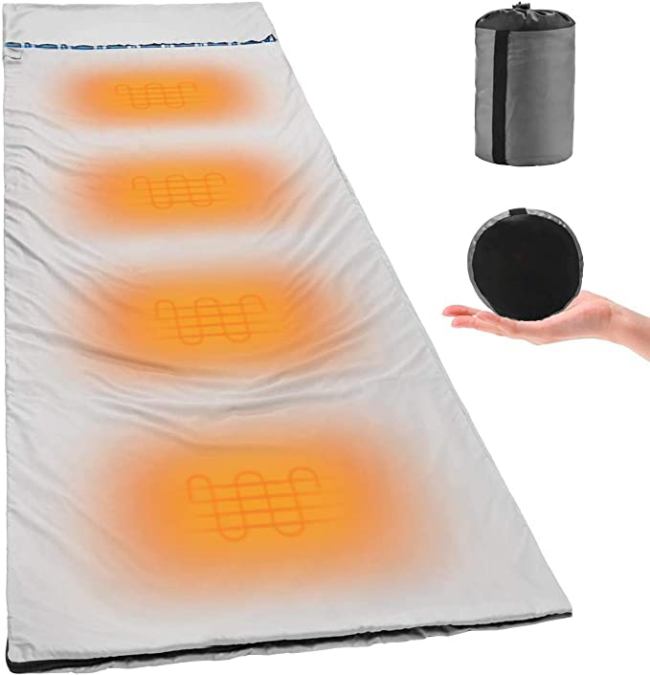 Source: Amazon.com.au
Worried about staying warm in your tent? Then you'll definitely want to add this heated sleeping bag liner to your lineup of 2023 camping gear. The heated sleeping bag pad has a flannel cotton material, making it ultra cosy. And the special metal heating plate with 9W power is sure to keep you warm in any temperature.
The heated sleeping bag has a flexible, lightweight and durable design that's 100% waterproof. The pad is also extremely energy efficient with zero emissions of electromagnetic waves. With this sleeping bag you can enjoy total comfort and warmth while you sleep in the magnificent outdoors in 2023.
5. Nemo Stargaze Recliner Chair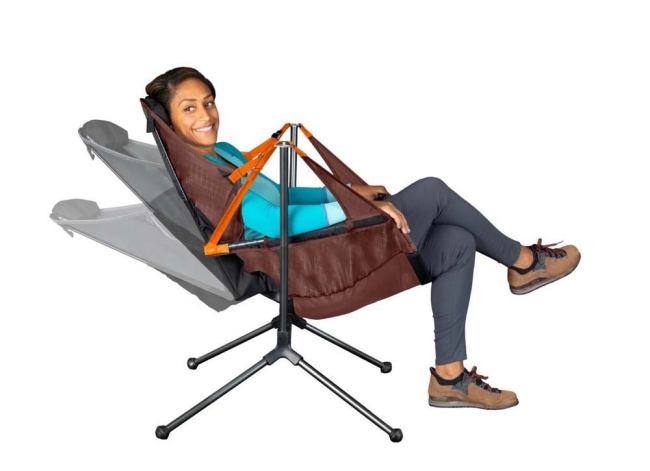 Source: Wild Earth
Make the most out of your trip to the great outdoors with the Nemo Stargaze Recliner Chair. This versatile chair is built to be used on any surface, whether that be rocky or uneven terrain. And with the automatic recliner feature, you can easily lean back and enjoy everything that your surroundings have to offer.
Other notable features include an adjustable headrest, a no-spill cup holder, and a stash pocket. The chair is also available in a variety of colours, making it convenient to find a style that fits your camping style.
6. Stanley Base Cook Set for 4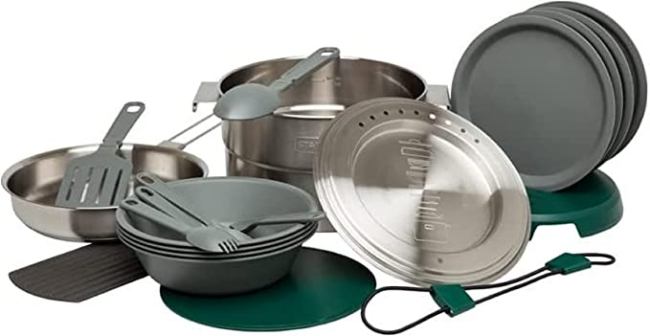 Source: Amazon.com.au
If you plan on cooking up some delicious campsite meals, then you're going to want to have this essential Stanley Base Cook Set. The set includes:

3 x 5L pots
a vented lid
a 17cm 3-ply frying pan
a cutting board
a spatula
a serving spoon
4 x 15cm plates
4 x 650 ml bowls
4 sporks
a dish drying rack
a heat resistant trivet and
a locking bungee for convenient storage of the cooking tools.
This is the perfect cookset for a family or group of four. And the stainless steel material makes these tools extremely durable, so that you can use these for years to come. Plus, all of these cooking tools are super easy to clean. 
7. Outdoor Camping Hammock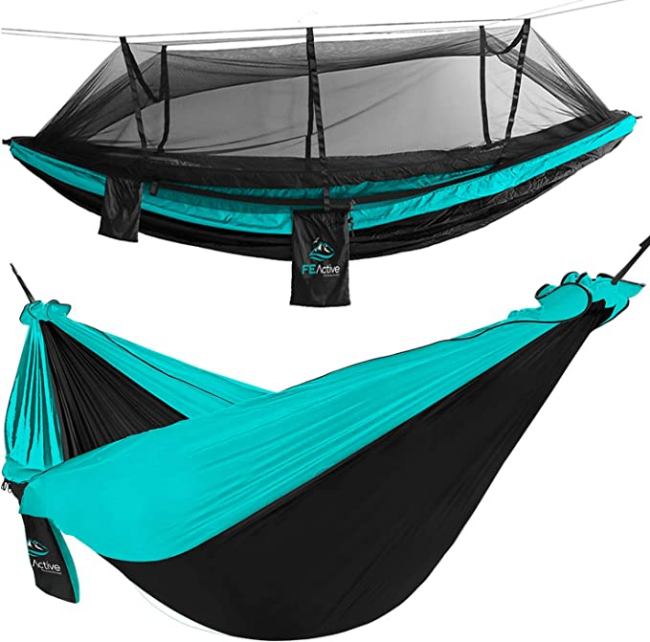 Source: Amazon.com.au
Enjoy all that the great outdoors has to offer with this handy Outdoor Camping Hammock. This lightweight, yet durable hammock can comfortably fit one or two people. It also has waterproof fabric, to protect from any unplanned elements. The hammock has a mosquito bug net as well. The outdoor hammock is 300 cm long by 200 cm wide. 
8. Rechargeable Flashlight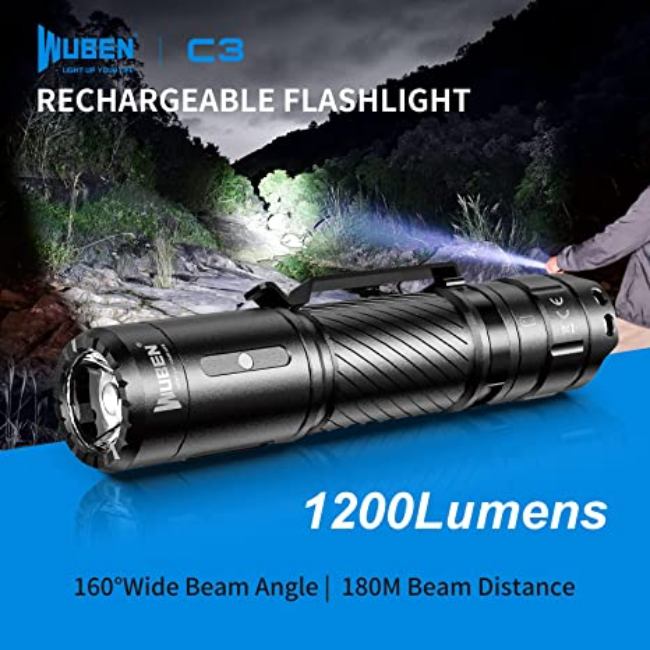 Source: Amazon.com.au
Be prepared for anything with this convenient rechargeable flashlight! A flashlight is an essential when camping. And the rechargeable design ensures that you won't have to worry about batteries. The waterproof flashlight has six lighting settings, for any situation.
9. Camping Pillow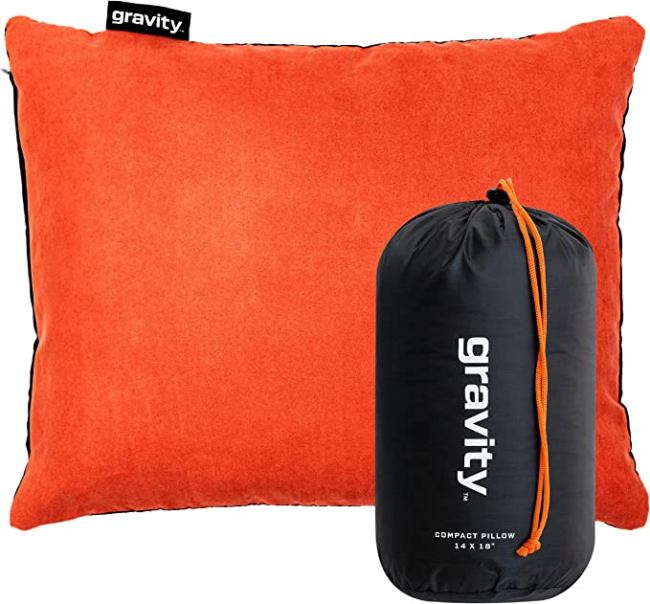 Source: Amazon.com.au

Keep comfortable during your trip with the Gravity Camping Pillow. Whatever surface you're sleeping on, the compact memory foam pillow will provide you with the support and comfort to help you get a good night's rest. The pillow also comes with a convenient travel case.
Gear up for 2023 in Byron Bay
With so many great options for new camping gear, you're ready to take on the camping trip of a lifetime in 2023 – starting of course with Byron Bay. Broken Head Holiday Park in Byron Bay offers a unique and memorable camping experience that features activities such as hiking, fishing, surfing, backpacking, glamping and so much more. 
Set up camp at Broken Head Holiday Park and enjoy great accommodation rates, full amenities, and the convenience of exploring the rest of Byron Bay, no matter the weather. Contact us today to learn more about how you can enjoy a camping trip at Byron Bay in 2023.