Get Off the Beaten Track: Hidden Gems of Byron Bay

You can never be bored in Byron Bay: there's everything from pristine beaches to must-try restaurants, nature reserves and day spas, plus plenty of kid- and pet-friendly spaces. If you've booked your stay at Broken Head Holiday Park for your weekend getaway, you can always venture out a little further for some unusual and incredible experiences.
Here's our guide to the best-hidden gems Byron Bay has to offer.
1. Bexhill Quarry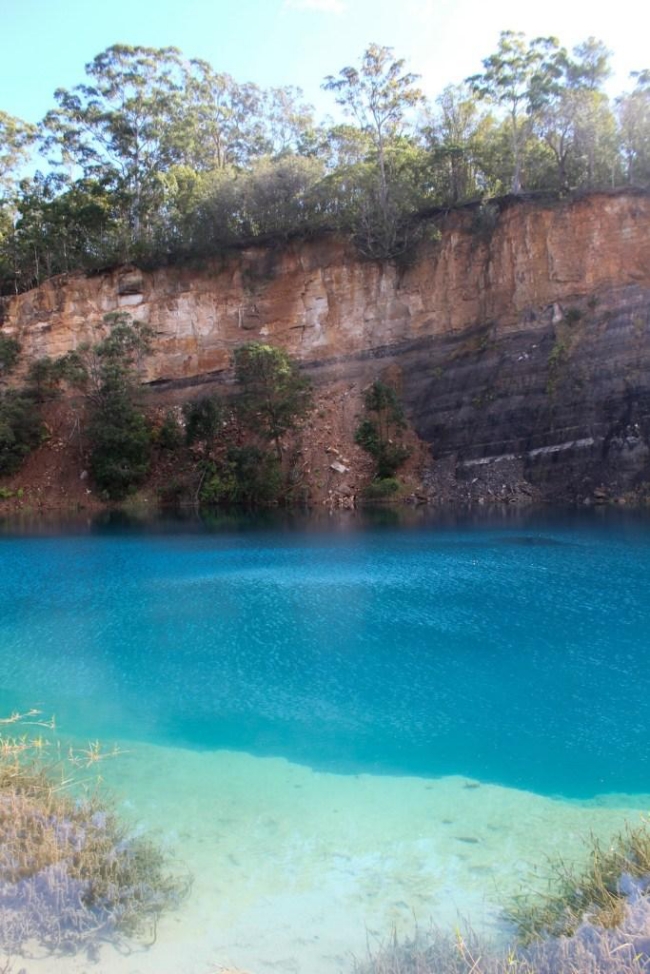 Source
Top of the list is the Bexhill Quarry, which is a breathtaking brilliant blue pool. The Bexhill Brickwords site was closed in 2000, but its history dates back to the late 1800s. The pool itself is an abandoned quarry pit that accumulated rain and runoff water over the years.
Bexhill is perfectly safe for swimming, even though there have been concerns about the minerals left over in the water. The best approach: start at a shallow edge, swim to the rock face, climb up with the ropes on the side, and jump into the deep end.
Location: Centre of Bexhill, Northern Rivers area
Distance from BHHP: 37 min drive
2. Tea Tree Swimming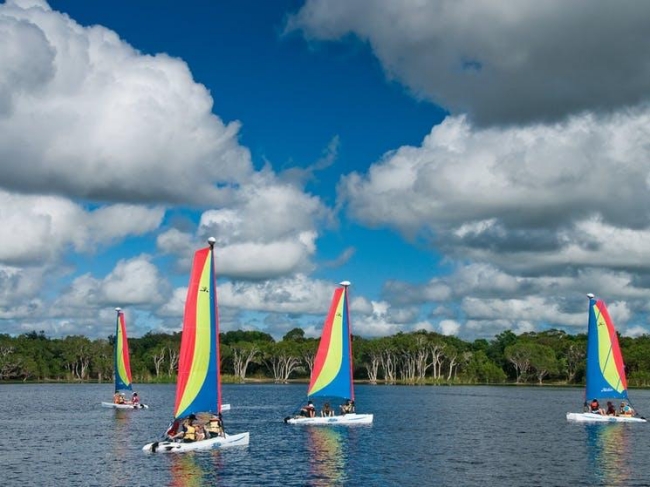 Source
While the Bexhill Quarry pool is brilliant blue from residual minerals, Lake Ainsworth looks like brown tea, thanks to the naturally infused tea tree oil from the surrounding trees. It's great for your skin, and the water is almost always calm and ready for a swim.
Head out early in the morning if you'd like to enjoy the Tea Tree Lake all on your own, or go in the afternoons or evenings for a fun lakeside picnic or BBQ.
Note: Lake Ainsworth is prone to blue and green algae in the water, making it sometimes unsafe for swimmers. Check their official site ahead of time.
Location: Lake Ainsworth, Lennox Head
Distance from BHHP: 16 min drive
3. Boulder Beach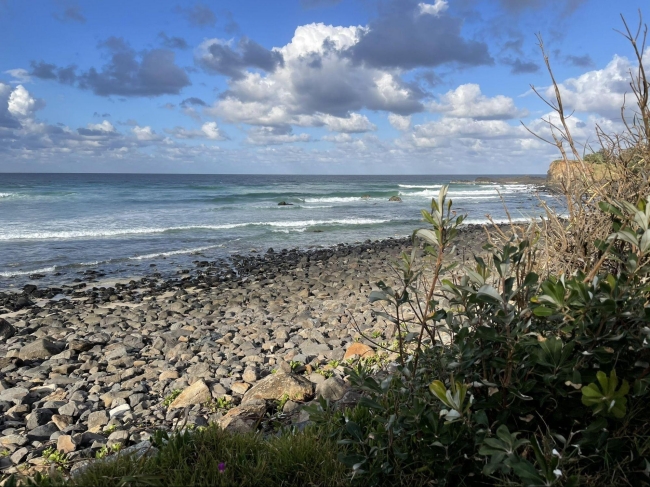 Source
To truly get off the beaten track, you have to check out Boulder Beach. The shore is rocky, but Boulder Beach is just as great as any place to swim, surf, sunbathe, or have a picnic. Even better is the Boulder Beach walking trail. It's 6.8km of breathtaking ocean views, birdwatching and whale watching.
It takes about an hour and 45 minutes to complete, photo time included. If you prefer a quiet walk or run, you'll have the trail all to yourself if you visit during off-peak hours when there's little traffic from the nearby highway.
Location: Skennars Head
Distance from BHHP: 18 min drive
4. Marom Creek Falls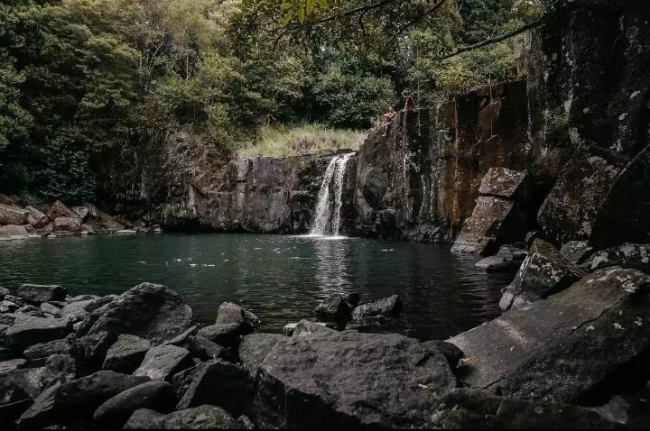 Source
Marom Creek Falls is the perfect off the beaten path Byron Bay experience. There are two ways to get to the pool. You can either drive up to Dalwood Road or follow the clearly used route to the falls. But for an extra kick, park under some trees, climb over the fence, and trek your way to the waterfall.
Marom Creek is no secret to Alstonville locals, but it's something else for visitors. Bring your swimwear and a hearty picnic lunch to spend your time at this beautiful private oasis, away from the summer crowds.
Location: Dalwood Road, near Alstonville
Distance from BHHP: 30 min drive
5. The Kiva Spa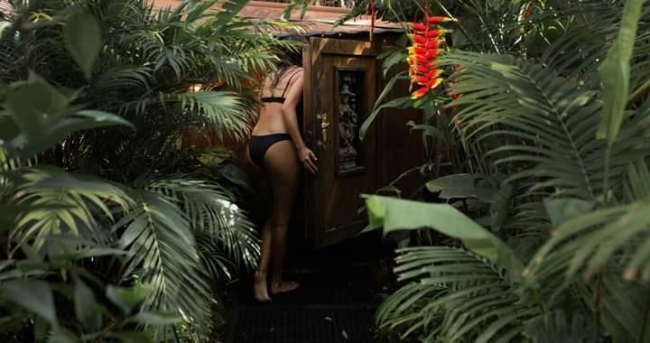 Source
The Kiva Spa is a one-of-a-kind "premier garden spa" located in Mullumbimby. It's a pure dive into nature, with lush green tunnels, pools, outdoor showers, and lovely nooks for meditation. The best way to enjoy the Kiva Spa is on the first day of your holiday. A few hours of massage and hydrotherapy will take off all your stress, and then you'll be fully relaxed for the rest of your vacation.
The Kiva Spa is open every day from 10 am to 9 pm, but book your session online first. Don't miss the wood-fired sauna with its octagonal design, low ceiling and fairy lights. You'll feel like you're walking through the jungles of Bali.
Location: 1 McGougans Lane, Mullumbimby
Distance from BHHP: 31 min drive
6. Comma Massage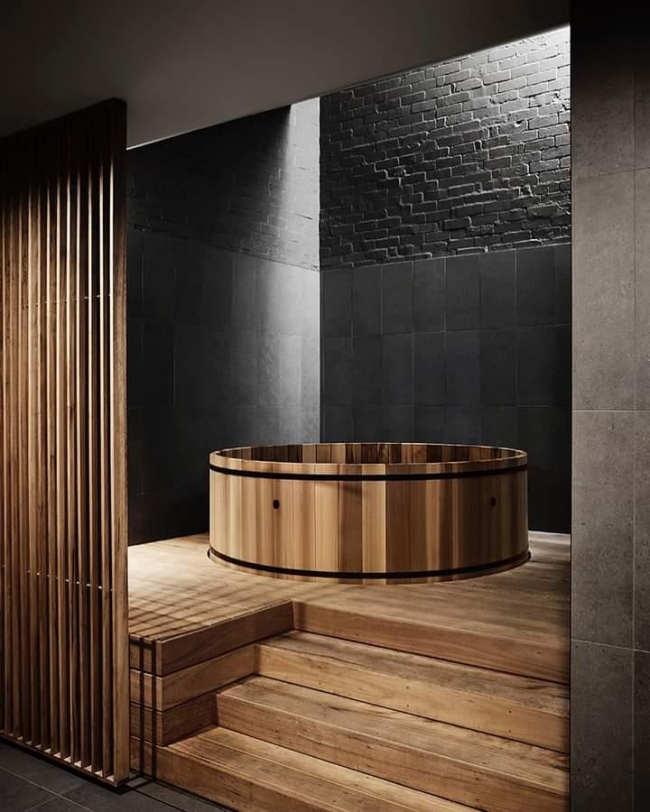 Source
While the Kiva Spa plunges you into nature, Comma Massage takes you into an ultramodern space designed to put you at ease from the moment you arrive. The Comma philosophy is to give you a place to breathe and find your balance. Comma signature massage therapies last between 60 and 90 minutes per session.
The Equilibrium massage unlocks your shoulder tensions, the Vessel massage opens up your lymphatic system, and the Long Exhale uses botanical elixirs to relax your body and mind. Whichever treatment you choose, you can always add on a 15-minute foot massage or facial to complete your session.
All you'll need is your swimwear, and Comma will provide your robe, towel and slides for free.
Location: 7A/11 Banksia Drive, Byron Bay
Distance from BHHP: 17 min drive
7. Bang Bang Byron Bay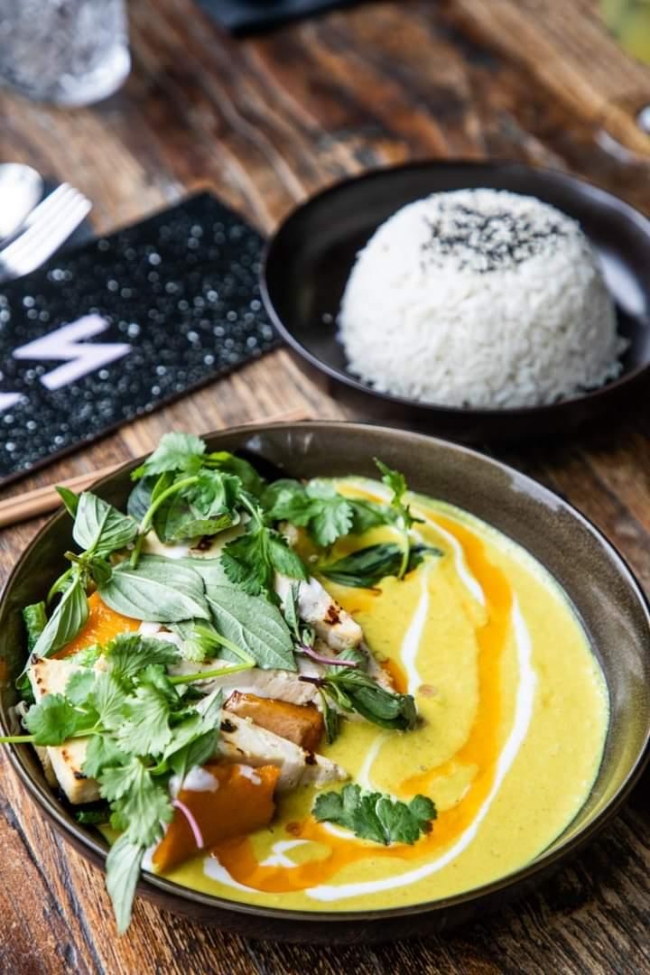 Source
Foodies will love one of the best-hidden gems of Byron Bay, the Bang Bang restaurant. The playful menu is full of Asian fusion: "Little Bangs" like prawn toast and salt-and-pepper tofu, "Big Bangs" from sticky pork belly to whole fried snapper, plus curries, salads and stir-fry dishes.
There's also the "Bang-quet" option for groups of two or more, with vegetarian options and a fantastic wine list. Other than the great food and atmosphere, the best thing about Bang Bang is the open kitchen design. Watch your order made from scratch as you sip on a cocktail, mocktail or wine, and enjoy the tunes from the resident DJ.
Location: 4/1 Byron Street, Byron Bay
Distance from BHHP: 13 min drive
8. Supernatural Byron Bay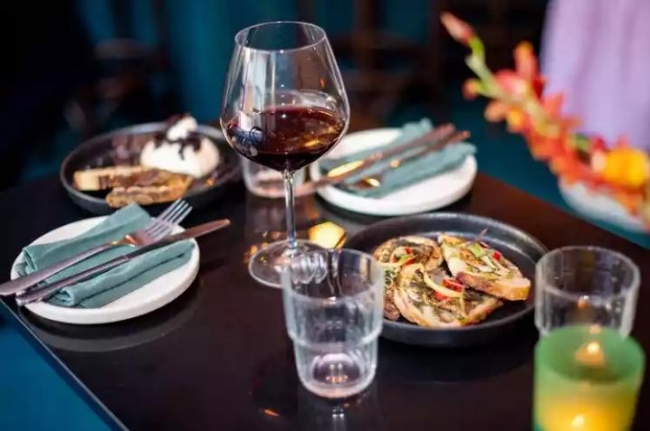 Source
Another foodie treasure is Supernatural in Bay Lane, a boutique wine bar and restaurant with an impressive range of organic wines. Everything on the Supernatural menu is locally made and ethically produced, from the white, red, orange and rose wines to oysters, olives and salmon.
This small beachside restaurant is perfect for seafood or vegetarian platters for groups of two or more. Supernatural has dairy-free and gluten-free options too, plus you can either book online or simply walk in for a lovely glass of all-natural wine.
Location: 9 Bay Lane Byron Bay
Distance from BHHP: 14 min drive
9. Masa Pastries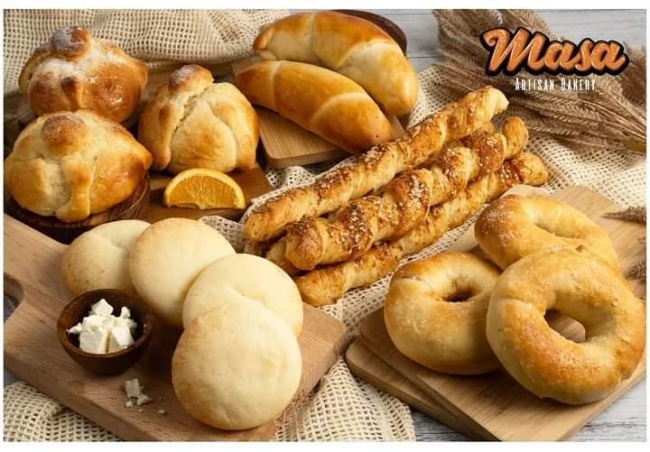 Source
If you have a sweet tooth, Masa Bakery is definitely one of the best-hidden gems in Byron Bay. It's more than your average pastry shop, with super creative offerings like guava filled bread, Venezuelan filled loaf, and tapioca cheese bread. Masa launched in late 2020 and has grown a cult following because of the menu and the location.
This bakery is easy to miss, with an understated footprint in the Byron Bay Arts & Industrial Estate. But once you taste their selection of Indian, French, Thai, and Chinese inspired pastries, you'll undoubtedly be back for more.
Location: 8/18 Centennial Cct, Byron Bay
Distance from BHHP: 17 min drive
10. Byron Bay Glow Worms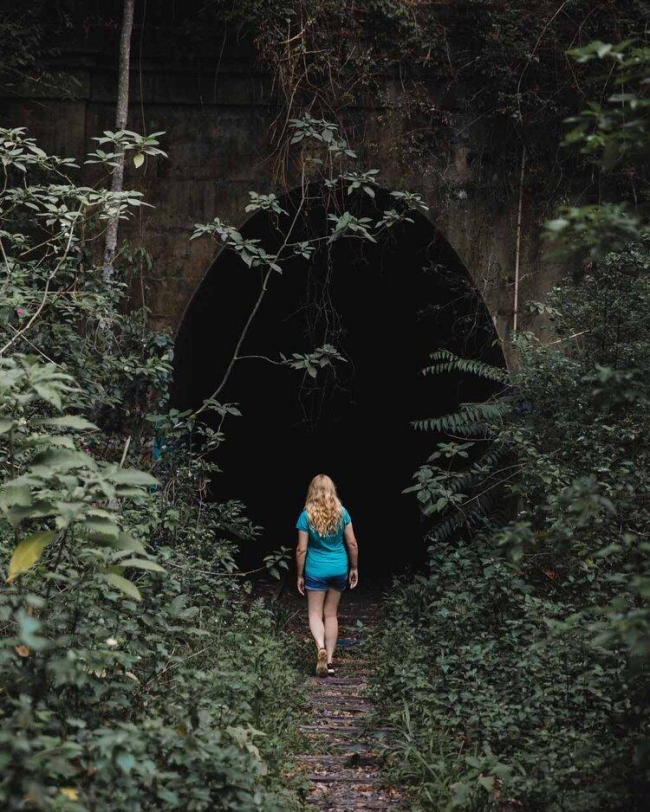 Source
You literally must go off the beaten track to find glow worms in Byron Bay.
Drive to Stokers Siding, and then find the junction between Blockswood Road and Tunnel Road. You'll find an old broken bridge and a narrow trail to the glow worm tunnel on your left—a walkabout 2.6km to the tunnel entrance.
Follow the train tracks up to the middle of the abandoned tunnel where it's darkest. Turn off your flashlight, give your eyes a few minutes to adjust, and look up and around you.
You'll find clusters of glow worms all over the tunnel in the dampest patches. It's absolutely breathtaking, like standing underneath a magical night sky. There'll be some mall bats, too, so don't make any loud noises in the tunnel or shine a bright light all over the place.
Simply marvel at the sight and see how many glow worms you can count.
Note: Wear good hiking shoes and trousers to clear the short but steep, grassy trail.
Location: Stokers Siding, Tweed Shire NSW
Distance from BHHP: 45 min drive
10. Koala Spotting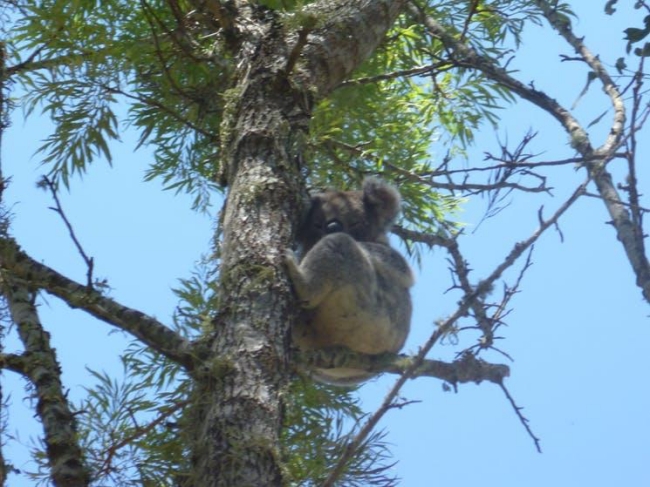 Source
The Tucki Tucki Nature Reserve is four hectares of protected koala habitat. Early morning and sunset are best to go koala spotting at this park. Check the ground for koala scat if you can't immediately see them in the trees above you. Follow their trail and bring your camera because these fascinating creatures perch pretty high in the eucalyptus trees.
These koalas are all tagged and monitored as required by the National Parks and Wildlife Act since they're vulnerable to extinction. Follow the recreation walking track to explore all the endangered animals that make their home at Tucki Tucki Creek.
Location: Tucki Tucki Nature Reserve, Wyrallah Road, Lismore
Distance from BHHP: 50 min drive
Venture off the beaten track in Byron Bay
These are just some of the hidden gems in Byron Bay to discover on your next weekend getaway. Go off the beaten track and unearth these spots, all of which are a short drive from Broken Head Holiday Park.
If you'd like to go where no map will find you, first sort out your accommodation at our fully-equipped and spacious campsite. We have everything for the solo traveller to couples, groups and families at great rates. Get in touch with us today.