9 Popular Festivals Held in Byron Bay Every Year

Byron Bay is the perfect place for festivals all year round. Byron Bay has a festival for everyone, whether you're a film buff, a live music enthusiast, a hand-over-heart foodie, or a spiritual seeker. Here is our collection of the best Byron Bay festivals, adjusted for Covid-19 regulations.
1. Byron Bay Film Festival
Movie buffs will certainly enjoy the 10-day Byron Bay Film Festival, attended by the best local and international film talent in the world. This film fest stands out because of its laid back setting and an unbeatable range of film genres for your viewing pleasure.
Where: Palace Cinemas Byron Bay, and Byron Theatre 
When: Friday 15 October to Sunday 24 October 2021 
2. Byron Bay Surf Festival
At the heart of the Byron Bay Surf Festival is a love for a clean, sustainable environment. While you catch the waves during this three-day festival, you also enjoy great food, art and live music. The event also features notable guest photographers, filmmakers, and thought leaders with one mission: to promote and protect surf culture. Follow the festival's socials for the February 2022 dates.
Where: Byron Bay Brewery  
When: To be determined 
3. Byron Bay Bluesfest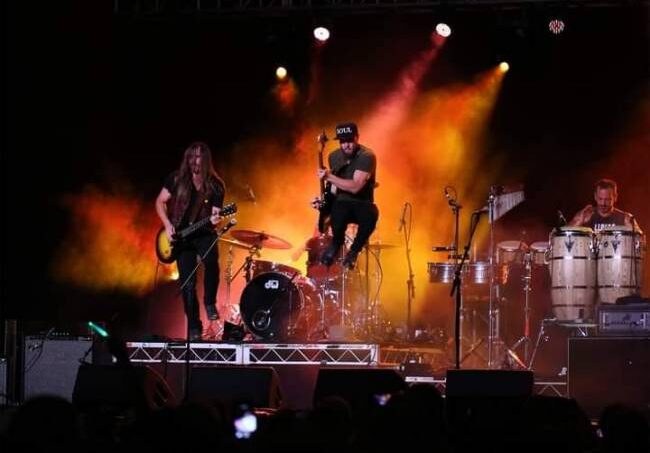 Image source: Facebook
The Byron Bay Bluesfest is probably the most loved of Byron Bay festivals today. The Bluesfest is an Easter long weekend of great music, gorgeous weather, and wholesome food. You certainly won't want to miss out on over 200 blues and roots performers at this incredible annual festival.
Where: Shambhala, Byron Bay 
When: Friday 15 April to Monday 18 April 2022 
4. Splendour in the Grass
Splendour in the Grass offers you a weekend of relaxation, authentic food, crafts, workshops and musical performances. The 2022 lineup will include bands like Gorillaz and The Strokes at the picturesque North Byron Parklands. As the festival adjusts to Covid-19 vaccine rollouts, more acts will be added, so follow #SITG2022 on socials for updates.
Where: North Byron Parklands  
When: Friday 22 to Sunday 24 July 2022
5. Byron Latin Fiesta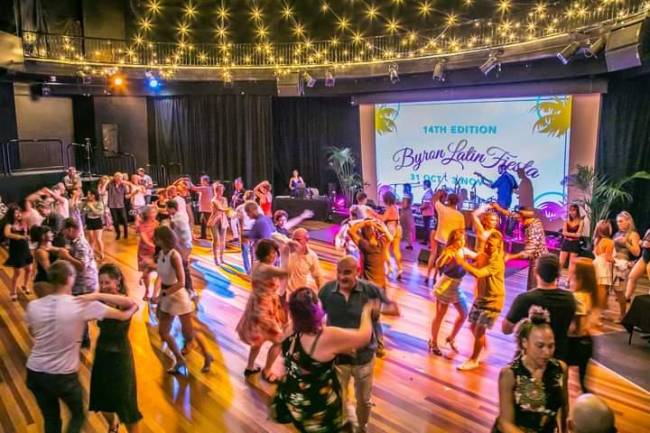 Image source: Facebook
The Byron Latin Fiesta is precisely that, a weekend-long dance party for all Latin music fans. Enjoy live bands, dance workshops and a lineup of artists, plus Latin styles including salsa, tango, bachata, kizomba, zouk, and reggaeton.
Where: Byron Theatre  
When: Thursday 4 November to Sunday 7 November 2021 
6. Byron Writers Festival
The beauty of the Byron Writers Festival is the gathering of authors and thinkers that grace the event every year. This festival is set in an open-air beachside space, with six stages hosting topics such as the arts, poetry, fiction, memoir, current affairs, social issues, and plenty more.
Where: Elements of Byron, Byron Bay 
When: Friday 5 August to Sunday 7 August 2022
7. Sample Food Festival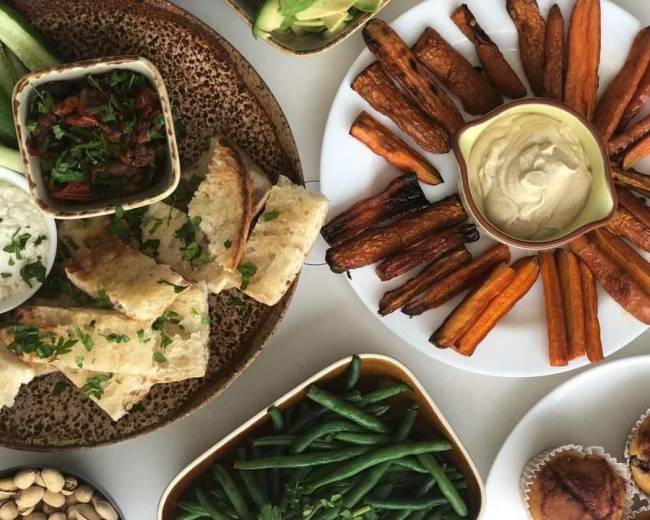 Image source: Facebook
The Sample Food Festival combines local food producers, homegrown and international chefs, and food-based businesses all in one venue. This boutique event is the perfect place to indulge in great flavours and share your passion for food. The 2021 edition of the Sample Food Festival is postponed, so stay updated on their official Sample Food Events Facebook page.
Where: Bangalow Showground 
When: To be determined 
8. Mullum Music Festival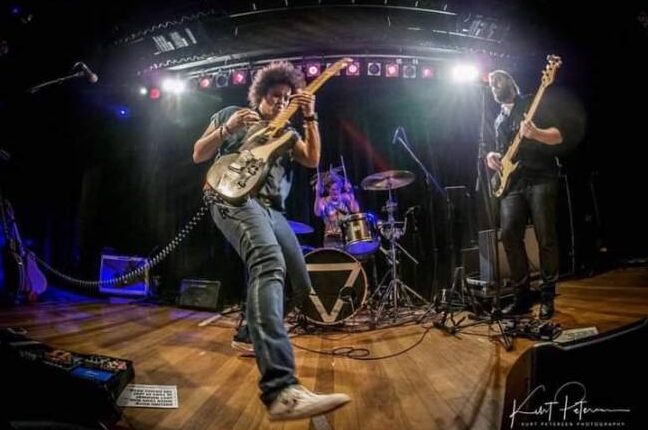 Image source: Facebook
Described as a small town with a big-town vibe, the Mullum Music Festival is a delight in the Byron Bay hinterland. Since 2008, artists and performers worldwide gather in the quirky and charming Mullumbimby to entertain a diverse music fanbase.
The Mullum Music Festival happens every November, but the 2021 edition is cancelled due to Covid-related reasons. Follow their official Facebook page for updates for the 2022 festival.
Where: Mullumbimby, NSW 
When: To be decided 
9. Falls Festival
Falls Festival is all about welcoming every New Year with great music and camping under clear skies. This year, say goodbye to the challenges of 2021 with an impressive lineup of artists and performers at the lush North Byron Parklands.
Where:  North Byron Parklands 
When: Friday 31 December 2021 to Sunday 2 January 2022
Great festival accommodation at Broken Head Holiday Park
What better reason to get away for a weekend than Byron Bay festivals? What's more, Broken Head Holiday Park is within easy reach of these world-class festivals in and around Byron Bay. Book your stay with us today!