Freeze-Dried Camping Meals for Easy Cooking on Holiday

When planning your outdoor adventure, it can be tough to figure out what to eat. You absolutely want to keep your energy up and eat good food, but you also want to travel light and spend as little time as possible on the cooking itself.
Enter freeze-dried meals, a tasty, practical, and healthy option for campers and hikers. Read on to find out about this type of camping food.
What Is Freeze-Drying?
Freeze-drying is a food preservation method that has been around for decades. The technique freezes the food super-fast, after which you can put it into a vacuum where the water content turns from ice into vapour in a process called sublimation. Freeze-drying is a fast, cold process that keeps most of the nutrients intact, unlike dehydrating, which is a slow, hot process where evaporation disappears with nutrients.
Advantages of Freeze-Dried Meals
There are many advantages to freeze-dried meals as camping food, and here are just a few to get started:
Just add hot water, and the meal is ready to eat in 10 minutes.
Extremely lightweight, so you can pack lots of camping food for your adventure.
Excellent shelf life, so you can buy in advance or in bulk to save money.
Wide range of flavours, gluten-free and vegetarian options.
Preparation
For the best results, don't skimp on the amount of water or heat needed for reconstituting this camping food, as indicated on the packet. Otherwise, your meal won't rehydrate properly, and the meal will disappoint. Remember to dispose of the empty packets properly: rinse them out and let them dry, then pack them into a rubbish bag to recycle when you get home or at the campsite if they have recycling bins.
Types of Freeze-Dried Meals
The list is potentially endless, but there are freeze-dried meals for breakfast, lunch, dinner, sides, dessert, vegetarian and gluten-free meals. Here are a selection of options we've sourced, and what customers have said about them.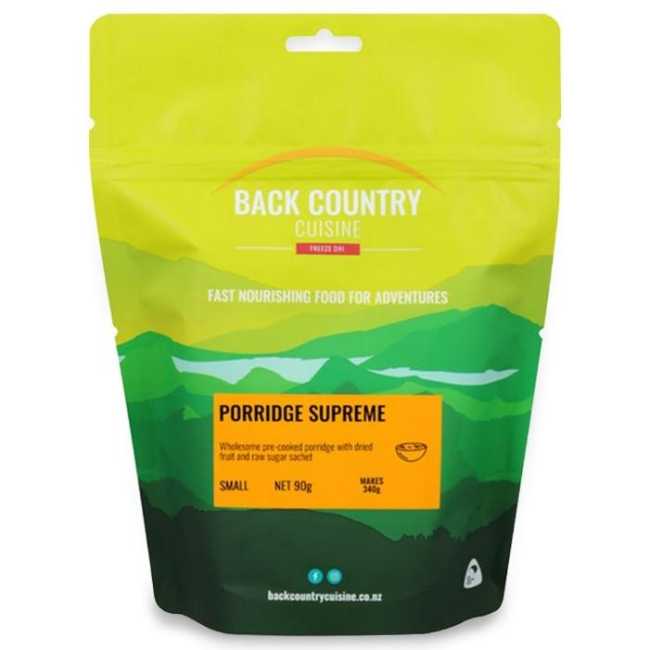 "Great meal. Set you up for the day. Filling and tasty."
Wake up to this wholesome pre-cooked porridge with oats, raisins, apples, apricots, whole milk, salt, and sugar. You can find it as a single serving (add one cup of water) or double serving (add two cups of water).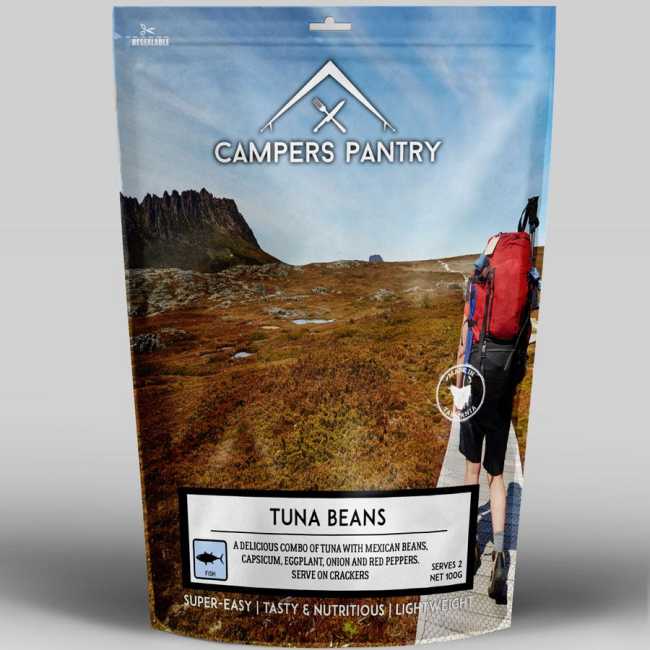 "Great for all tastebuds."
This Australian-made freeze-dried camping food is an absolute winner, combining 100% real Skipjack tuna meat with Mexican beans, eggplant, red and green bell peppers, onion, and red chili for a touch of heat. The package includes the protein and energy you need to recharge over your lunch on the trail.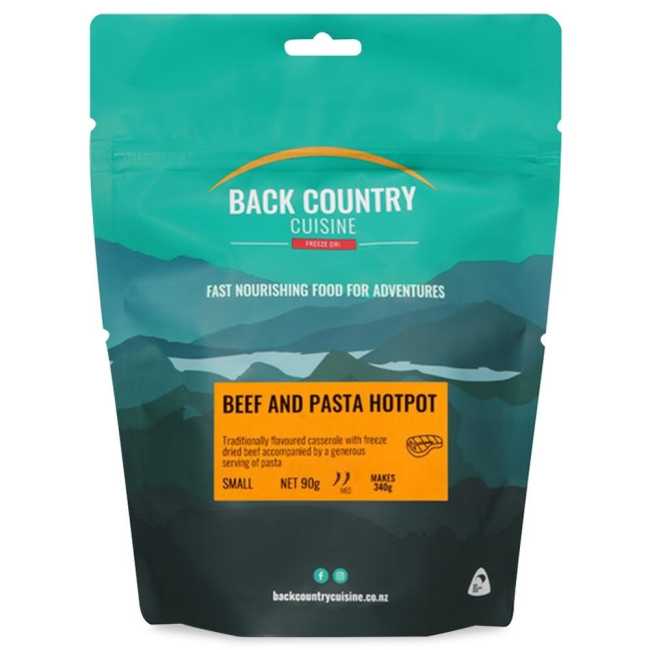 "Very tasty and a good serving size."
You'll enjoy this beef and pasta hotpot for dinner after a long day in the outdoors. The traditional beef casserole flavours, sauce, and spices balanced with peas, corn, and carrots for a healthy, balanced meal.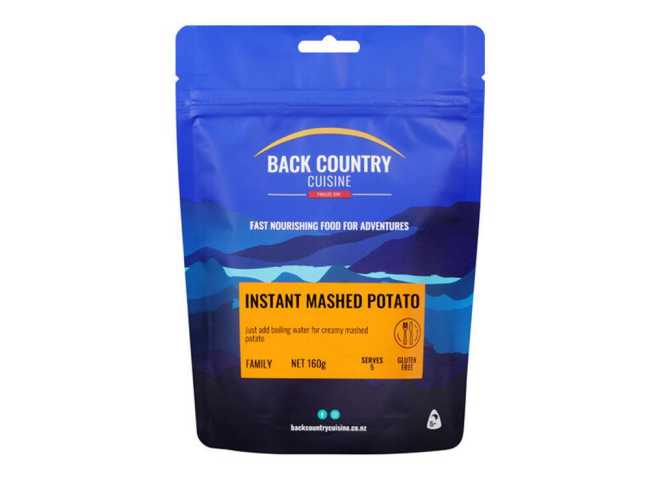 "Delicious and convenient packaging."
Simple and tasty, this camping food will go with everything: beef, chicken, veggie stir fry, you name it. Creamy mashed potatoes are only 10 minutes away, and it serves five people per pack.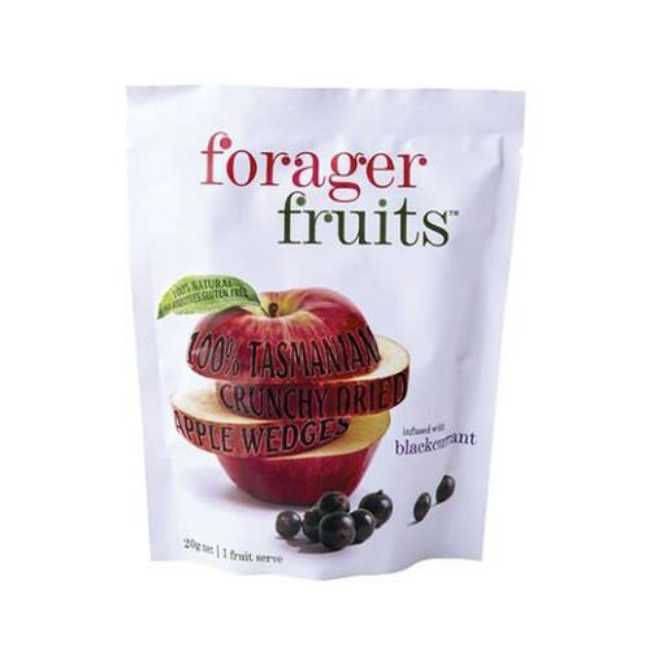 "Nothing but pure fruit."
These sweet, crunchy apples are 100% Tasmanian, soaked in blackcurrant juice for a great flavour that your sweet tooth will love. You can eat them as a snack on the trail or rehydrate them for a juicy treat.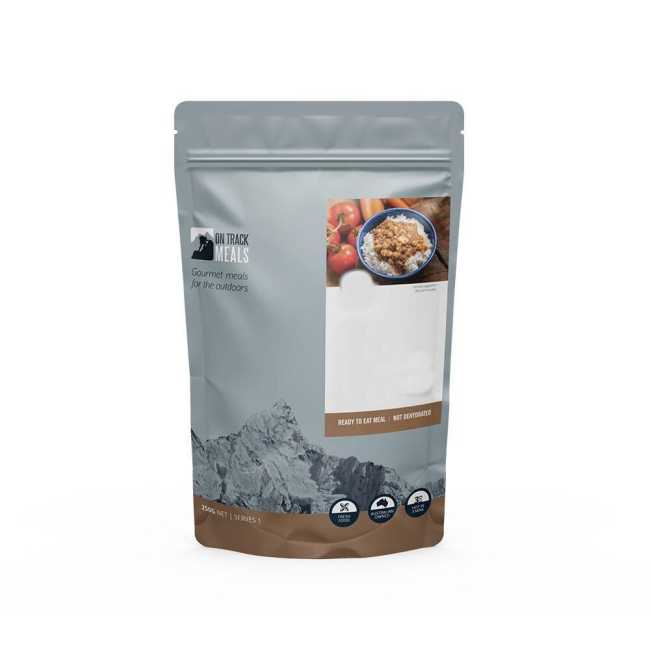 "It really was a surprise how flavourful it is."
This mix of tomatoes and beans is exactly what you need over your rice or pasta for a quick and tasty vegetarian camping meal. It's ready in about three minutes, and you can eat it straight from the packet too.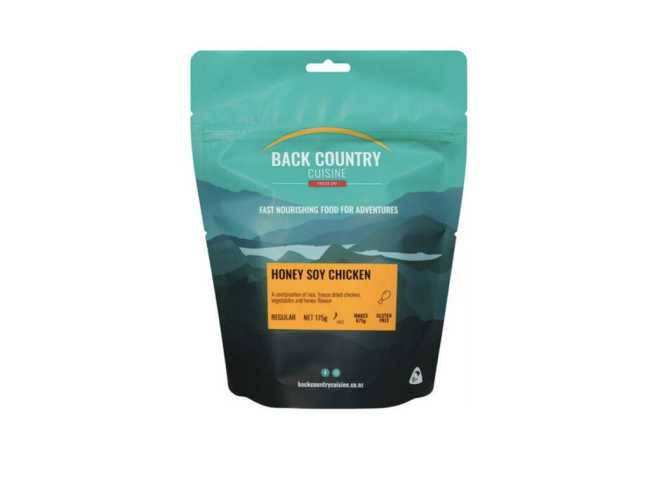 "This one's definitely a keeper."
This is a one-packet blend of rice, chicken, honey, and veggies like carrots, peas, and green beans for your gluten-free camper. Get a one-person packet for yourself or a two-person or 5-person packet for an extended outdoors trip or a group lunch or dinner.
Eat What You Want on Your Byron Bay Holiday.
As you can see, camping food is more than instant noodles, crackers, and energy bars. You can eat anything you prefer when you're camping at Broken Head Holiday Park, so pack your freeze-dried meals and head on out for your beachfront camping holiday just 10 minutes away from Byron Bay today. Check out our special deals to save even more!