Top 10 Must-Have Camping Gear for 2021
Packing the perfect camping supplies is essential so you can have fun and enjoy your time in the great outdoors. You certainly don't want to spend your trip fixing broken tents, aching from poor sleep or worrying about your smartphone's battery life. With the right tools in your gear, you'll be itching to go camping whenever you can!
Here are some of the most essential, practical, and frankly cool pieces of camping gear for 2021.
1. Camping Generator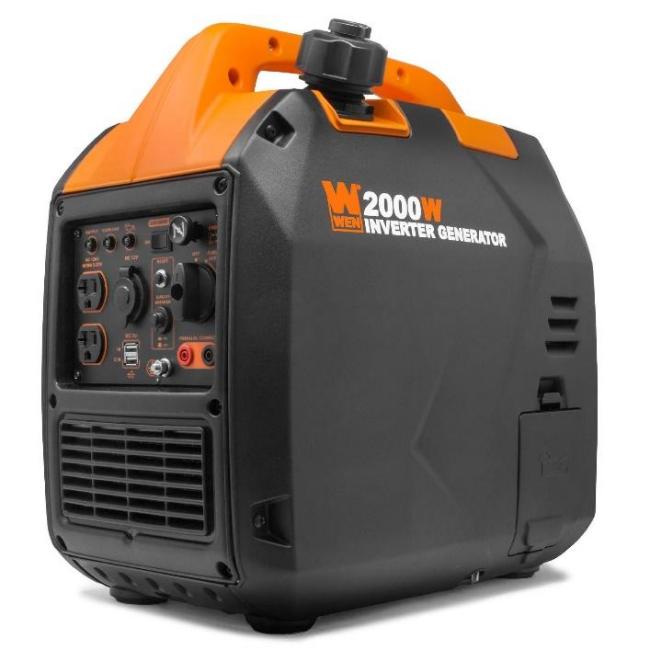 Image source: Wen Products
First on the list is a reliable, dedicated power source for your camping trip. When you're out camping with friends and family, it's always advisable to have an electric power supply. It not only helps keep your devices powered but can also be a lifesaver in case of an emergency. A reliable camping generator also opens up your destination opportunities, so you will have more freedom to explore remote destinations.
That's why the WEN portable inverter generator is a must-have piece of camping gear. It's very quiet, no louder than a normal conversation, lightweight, and gives you up to 2000 watts of power. The built-in safety features will automatically turn the generator off when fuel runs low. One gallon of fuel can give you up to seven hours of power, which is as fuel-efficient as a portable generator can get. Take this generator with you to power up all your gadgets wherever you go.
2. Solar Panel and Charger Kit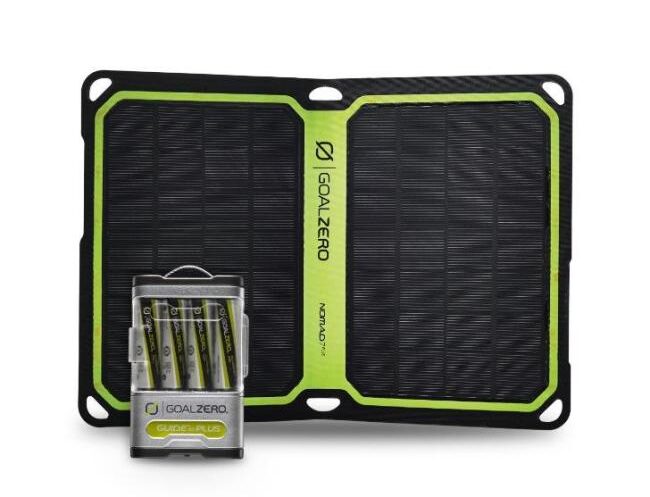 Image source: Goal Zero
Now, if you're traveling light, maybe hiking for a couple of days, and only need to keep your smartphone, camera, or head torch charged up, a portable solar panel and charging kit will do just fine. Most camping solar panels are small and foldable, so you can strap them onto your backpack when you're hiking or prop them up easily at your campsite.
One of the most rugged, durable camping solar panels today is the Goal Zero Guide 10 recharging kit. If you carry several battery-powered handheld devices, this kit will suit you. It comes with the Nomad 7 Plus solar panel, which charges up in four hours in the sun or six hours from a USB power source to pre-charge the panel before heading out. The Guide 10 kit stands out because of its power bank, which can charge AA or AAA batteries and has a USB port for charging your smartphone directly.
3. LED Head Torch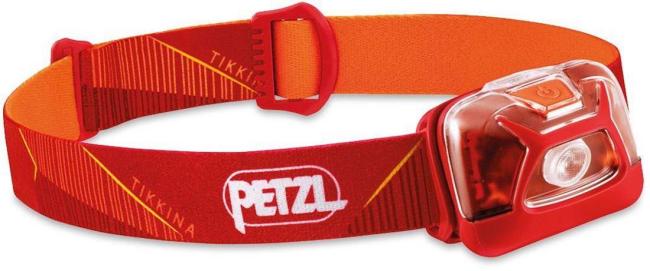 Image source: Snowys
Nothing beats a night of stargazing after a day of hiking or relaxing on the beach. But you have to get up and find the washroom at some point and brush your teeth before bed, activities which need more light than all the stars in the sky can give. Your smartphone flashlight app just won't do because you need your hands-free for nighttime activities. An LED head torch will save you lots of trouble on your camping trip.
The Petzl Tikkina 250 LED head torch has three light settings to match most nighttime scenarios, all at the push of a button. The simple design, color options, and adjustable headband make it suitable for both adults and children. It uses three AAA batteries which can last for several nights of daily use, and with the solar charger kit above, this headlamp will serve you for a long time. The Petzl Tikkina headlamp is also waterproof, plus it just looks really cool, so you'll look awesome when you wear it too.
4. Portable Water Filter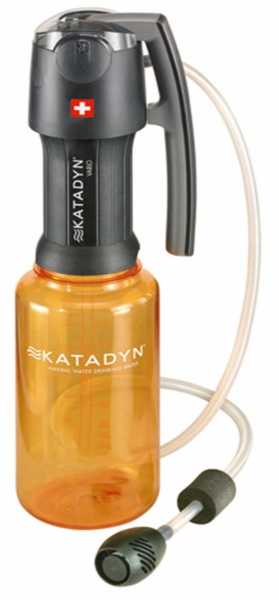 Image source: Survival Supplies Australia
It is standard hiking practice to pack the lightest, most efficient gear possible, which often means that you're limited to one or two bottles of water. A portable water filter becomes a must-have so that when you come across a stream on your trail, a few quick pumps of your filter will make that water safe to drink. You can also filter your campsite water and dirty water in an emergency.
You will love the Katadyn Vario filter with its simple handheld pump and filter settings. The filter has a rated capacity of two litres per minute for normal water, but if you're limited to dirty water, set it to the "Longer Life" mode. You will get one litre per minute, but the water is double filtered through a ceramic filter and then the glass fibre filter in the cartridge. Your filtered water will taste fresh because the Katadyn Vario will get rid of germs, chemicals, and odours.
You can get up to 2,000 litres out of one cartridge, which is satisfactory enough if you travel with a half-litre or one-litre bottle. The handheld pump takes so little effort that a child could use it, and it fits right into your water bottle or hose to fill up larger containers. It certainly makes sense to pack this compact Katadyn Vario filtre instead of hauling extra water on your hiking trip.
5. First Aid Kit

Image source: Surffcs
First-aid kits have always been a necessity in emergencies. However, as camping and hiking become mainstream, they have become vital to a fun and exciting outdoor experience for seasoned campers. This is Australia, after all, where even though campsites and trails are well maintained, there's always a chance that you'll come across snakes or poisonous insects and plants. Thankfully, first aid kits are getting smaller and more compact for easy packing and use.
At first glance, anyone might easily dismiss the FCS VSSL first aid kit. It looks and works like your average LED flashlight, but you will find over 40 first aid supplies in there when you unscrew the caps. It is a collection of essentials packed into three small tins. You'll find, among other things, antiseptic wipes, antibiotic ointment, blister pads, painkillers, wound closure strips, disposable thermometers, a sewing kit, and even an emergency whistle, which is better than yelling when you're calling for help.
The kit is made from military-grade aluminium, waterproof, and easy to slip into a pocket or attach to your backpack. You'll be able to patch up scrapes and even seal up larger wounds until you get to safety. It is definitely a must-have in your camping gear this year.
6. Sleeping bag

Image source: Cotswold Outdoor
After a long day of driving to your campsite or hiking up and down the trails, you need a sleeping bag that keeps you warm without weighing you down or slowing you down. Pick the right sleeping bag, and you will have at least a decade of great camping sleep. You want something cosy but not sweaty, won't snag when you zip it open or closed, packs down neatly, and doesn't weigh a ton.
One sleeping bag with all these features is the mummy-shaped Rab Ascent 500. It fits close around the neck but has a wide, angled foot space for extra comfort. The European duck-down insulation will keep you warm, even in below zero temperatures. The zip puller glows in the dark and doesn't snag at all, and the whole thing weighs a mere kilo, so It won't be a burden on your trip. The Rab Ascent sleeping bag is that reliable companion everywhere your adventures lead you.
7. Tent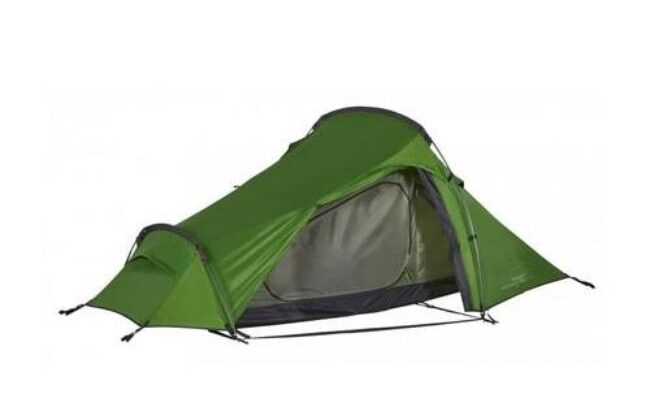 Image source: Wild Earth
Just like your sleeping bag, your camping tent should never let you down. It should be spacious enough to accommodate at least one extra person and tall enough for you to stand up comfortably. The groundsheet should also be waterproof, and if you can get extras like blacked-out sleeping compartments and inner pockets for storing your essentials, the better your camping experience will be.
If you're camping as a couple or have a small family, the Vango Banshee Pro 300 is worth the investment. It's a three-person tent that you can pitch in under 10 minutes, and it weighs just under 3kg which is great for its size. The alloy poles are much stronger than they seem, and they're angled to withstand strong winds. All the seams on the Vango Banshee are watertight, and it can hold its ground even when pitched on a mountainside, so this tent will survive all your adventures.
8. Backpack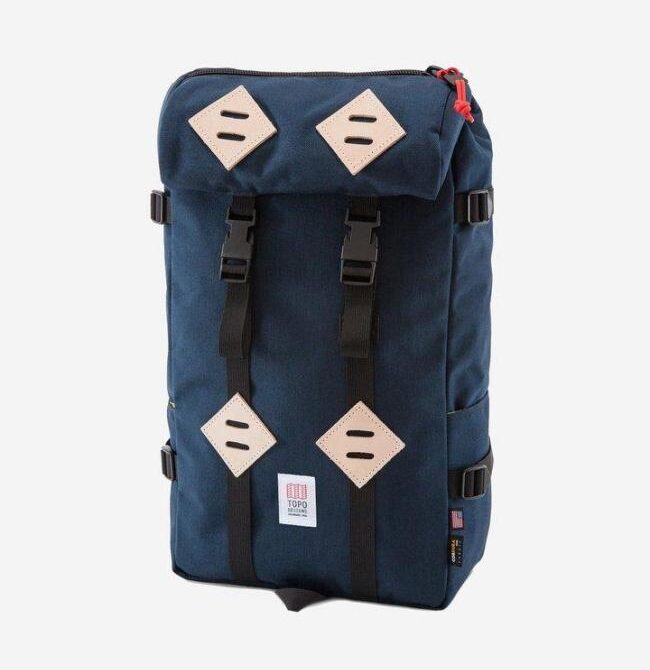 Image source: Topo Designs
Another camping gear essential is a no-nonsense backpack to carry your stuff in all weather. It should also be versatile enough for your commute to work or school, not just for camping and hiking. What you need is a durable backpack with more than enough room to accommodate several days' worth of supplies, plus features to add to your sleeping bag and camping accessories.
The classic Klettersack has been the go-to camping backpack for years, and it still proves its worth today. This 25-litre backpack is handmade from the most durable fabric and plastic attachments. The signature leather tabs and bottom loop are perfect for securing any extra hiking gear like torches, bike lights, ropes, or even camping cookware.
The spacious main compartment closes using a drawstring, and the top flap pocket can fit all your gadgets safely. The Klettersack also comes in a wide range of colours, so you can have a stylish yet super practical backpack for work and play.
9. Rechargeable Lighter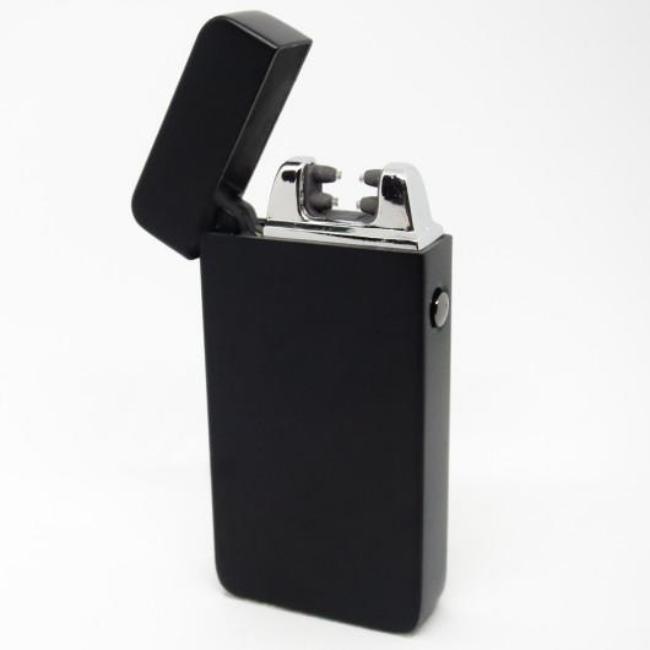 Image source: Arc Lighters
Fire is at the heart of the outdoors experience, whether you need it to boil water for your morning coffee or tea, rustle up a hearty barbecue, or stay warm during the night at the campsite. But as you may already know, getting a fire going in the open can be very frustrating; the wind can instantly blow out the matches or the matches can become completely useless if they get wet, and sometimes even your lighter can run out of gas.
Rechargeable arc lighters are the latest alternative that is worth adding to your camping gear. They use plasma arcs to light a fire, are flameless, windproof, and eco-friendly, making them perfect for outdoor applications.
Arc Lighters Australia has a collection of these lighters, which can give you up to 300 ignitions from a single charge. They fully charge in about an hour and are super easy to use. Just push the button and keep your fingers away from the igniter because it will burn your skin.
Arc Lighters Australia is the leading certified stockist of these lighters with a one-year warranty for their products, and it comes with a micro-USB cable to boot. Plenty of stylish designs are available, so you'll be sure to show it off on your next camping trip or gift one to a friend.
10. Sustainable Camping Stove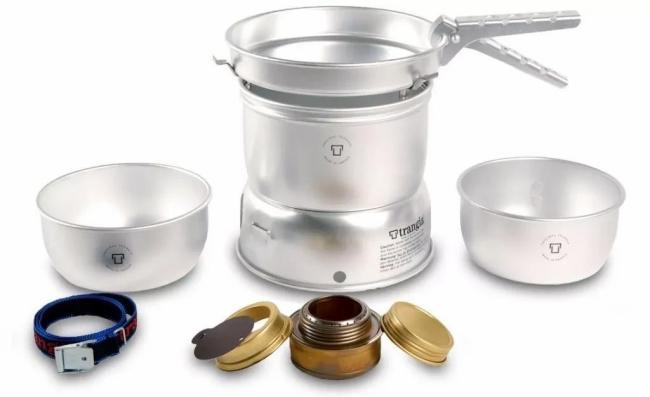 Image source: Snowys
Whenever an open fire isn't an option, such as during high winds, rain, or total fire bans, you need a suitable alternative way of getting your meals ready. Gas stoves are a go-to for campers, but if you're looking for a more sustainable option, spirit cooking stoves are a great way to go.
The Trangia 27-in-1 stove set is a fantastic kit that packs up so small its contents will surprise you. It comes with two 18cm 1-litre saucepans, a lid with a detachable handle that serves as a frying pan, two windshields, and the stove itself. The whole kit is a very light but durable aluminium product, and although getting water to a boil might take slightly longer than a gas burner, cooking with this kit is actually more efficient. It burns a reasonably bright, silent flame that you can easily regulate and extinguish.
You can travel with the Trangia stove anywhere worldwide because the fuel is readily available and relatively cheap but store the spirit fuel safely to avoid damaging your other camping gear. Otherwise, this is a great kit for a solo traveler or a couple on a trail. There's really nothing more to add to it other than some spoons and your appetite, so you can enjoy good eats on your outdoor adventures.
Get Packing and Head Out to Broken Head Holiday Park
Grab your awesome camping gear, leave your busy city life behind, and enjoy a relaxing camping holiday at Broken Head Holiday Park. We have great accommodation options for couples, groups, and families, plus loads of activities for adventure seekers and sunbathers alike. Check out our camping sites and book your holiday today!