5 Top Byron Bay Hikes

If you want to do some hiking when you visit Byron Bay, then you're spoiled for choice. The Byron Bay area has lots of great hikes and walks, some of which we've covered in this previous post.
Here are a few more top Byron Bay hikes that you might like to check out.
1. Byron Bay Lighthouse Hike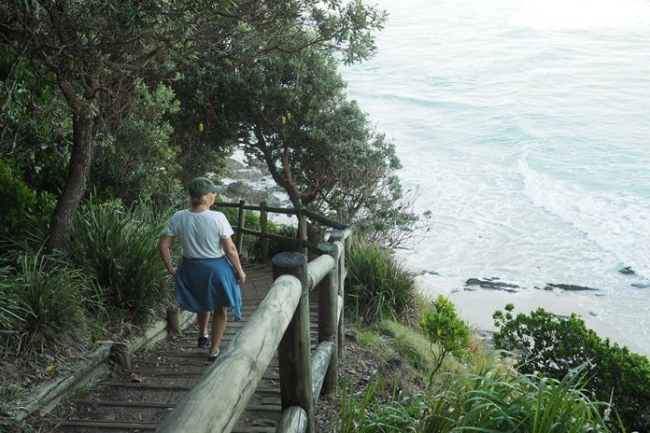 Image source: Bryon-Bay.com
One of the best Byron Bay hikes is certainly the Cape Byron Lighthouse Walk as it gives you a memorable view of the iconic lighthouse and stunning blue Byron Bay beaches. We talked about this one in our other walking post (see link in the intro), but since it's a classic we're mentioning it again. The entire walk takes around 2 hours but there are several access points so you can do shorter parts; the access points include: Captain Cook lookout, The Pass, Wategos Beach and Cape Byron Lighthouse.
2. Brummies Lookout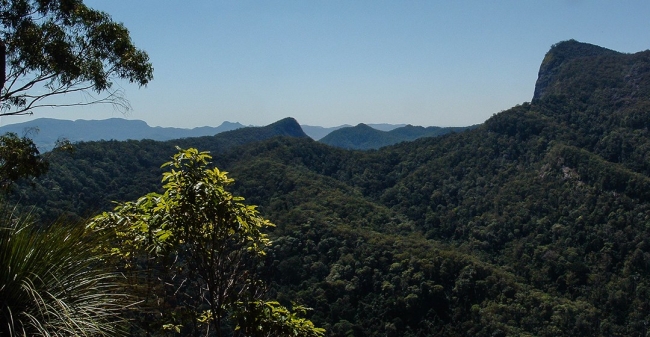 Image source: Byron Trails
You may not know, but once upon a time, Byron Bay was a true volcanic hotbed! Now there is only a remnant that tells the story of this place. Its name is Wollumbin or Mt Warning and it can be spotted from many Byron Bay viewpoints. One of the most popular is Brummies Lookout, a hike up a fire trail that has rare views of the sheer western cliff face of Wollumbin.
3. Big Scrub Loop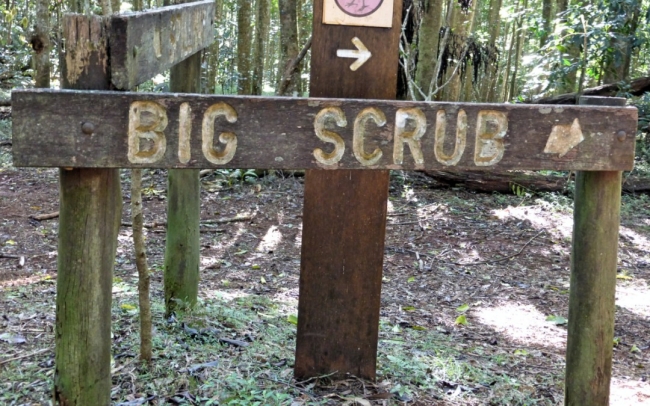 Image source: Byron Trails
This Byron Bay hike has a special place in the history of the town as well as the whole of Australia! Before the 1800s the Big Scrub rainforest covered an incredible 900 square kilometres, making it the largest subtropical rainforest in the country. Today there is less than 1% of the gigantic rainforest, however, its beauty is preserved. You can still find the rarest natural treasures of littoral and lowland subtropical rainforest.
One such jewel, the Big Scrub Loop, is located in the Rocky Creek Dam area of Nightcap National Park, which is a fantastic walking trail that will enable you to enjoy this subtropical rain forest.
4. Shaws Bay in Ballina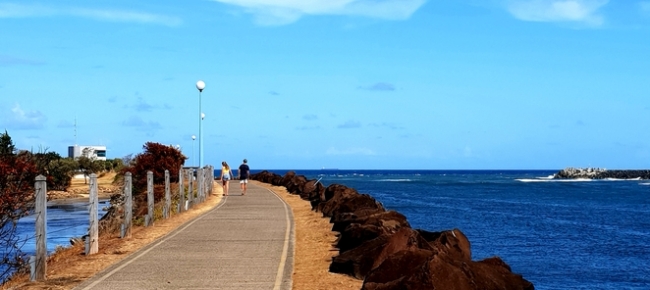 Image source: Weekend Notes
Ballina is just a 20 minute drive from Broken Head, and Shaws Bay has a lovely 45 minute walk around the bay. The wide smooth path is suitable for families with little ones, as well as joggers and cyclists if you're feeling more energetic.
5. Norries Head Loop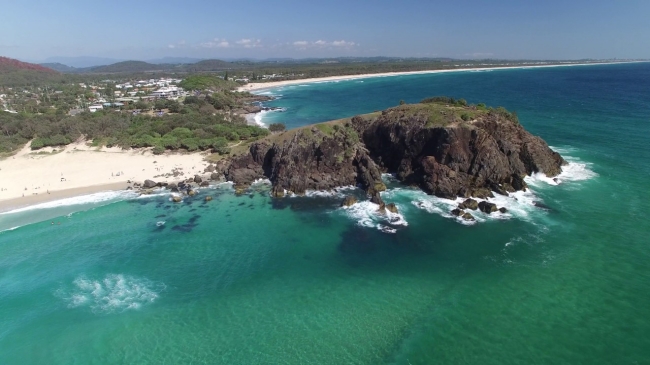 Image source: YouTube
Cabarita Beach is just under an hour north of Broken Head and a coastal gem. The locals have created some beautiful walking areas here including the Norries Head Loop which takes you out to Norries Headland. If you are an animal or whale lover, then this is a great place to spot many of them during the season! One of the best restaurants in the area, Paper Daisy, is 2 minutes drive from Norries Head where you can have a drink or treat yourself with a seriously delicious lunch.
Where to spend a night or two for hiking?
After all that walking, you need to relax in quiet and comfortable Byron Bay accommodation. At Broken Head Holiday Park we have all sorts of camping accommodation, from powered and unpowered campsites to deluxe beach cabins equipped with the comforts of home. We look forward to seeing you soon!