5 Ways to View or Buy Arts & Crafts in Bryon Bay

When visiting Byron Bay you'll notice it definitely has an artsy scene and a lot of creative residents. Some world-class artists live here because they enjoy the immense source of inspiration that this town has to offer. If you're wondering how to get involved in Byron Bay's creative scene, the best way is to view or buy unique local arts & crafts at specialist shops, galleries, and markets. You can also do workshops too.
Here are some suggestions for checking out Byron Bay arts & crafts when you visit!
1. Byron Bay Gallery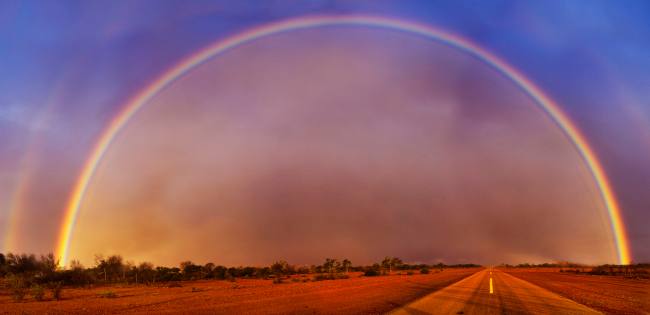 Image source: Tommy Salmon – Byron Bay Gallery
The Byron Bay Gallery showcases the exceptional artwork of the finest regional artists. Located in Lawson street, renowned landscape photographer Tommy Salmon and local painter Jen Taranto have created an innovative exhibition space that presents the accomplishments of the greatest local talents in the best light.
Fantastic sculptor Cathy Gilpin, internationally acclaimed impressionist John Turton, the enigmatic Ken Moate, and local indigenous artist Magpie are just some of the gallery's big names. This fabulous gallery offers even framing services to make the art yours!
2. Louise Shaw Jewellery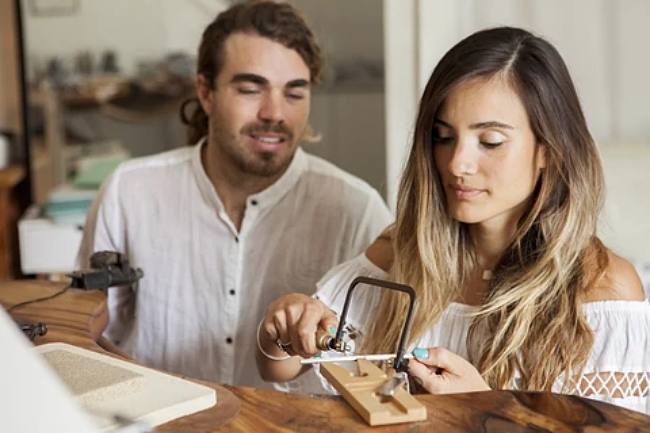 Image source: Louise Shaw Jewellery
With Louise Shaw Jewellery, you have a unique opportunity to witness a jewellery creation. Louise, a style and design jewellery expert, offers a collaborative creation process to create jewellery for which you can truly say is made just for you. Her inspiration is driven by natural beauty.
However, she listens to your wishes and makes sure that the jewellery piece is something that you would love to wear. There is a one-day Wedding Ring Workshop where partners can create rings for each other with the help of Louise's private tuition! Sounds great, right?
3. Matthew Sansom's Studio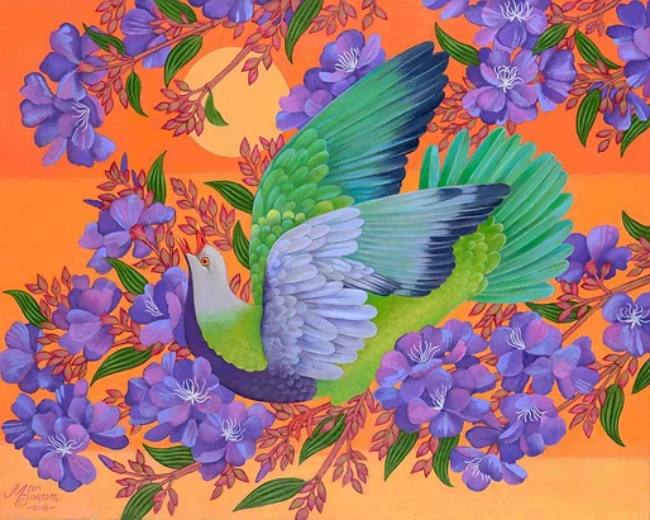 Image source: Matthew Sansom
One Byron Bay artist who uses local inspiration is Matthew Sansom. His work explores nature through bird portraits, figurative and symbolic landscapes, and mythological themes. Matthew's originality is the result of a truly creative mind. His studio is open most days and evenings by appointment. Many of his artworks are available for purchase and if you see something you like that isn't available he may be able to create something similar for you.
4. Byron Community Market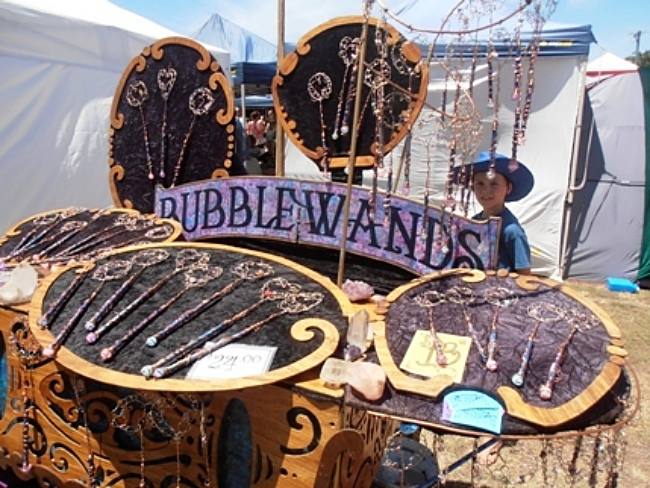 Image source: Weekend Notes
We are happy to say that the Byron Community Market is reopening on 2 August! Located on the Main Beach Foreshore, the market takes place on the 1st Sunday of every month, and local and regional artists gather to showcase their latest designs. Through the sale of their works, local artisans make donations for charitable causes, including those that focus on promoting recycling and other save-the-planet actions.
As well as enjoying wonderful craftsmanship, hand-made jewellery, painting, and music, you can treat yourself with some delicious local food as well.
5. Bangalow Market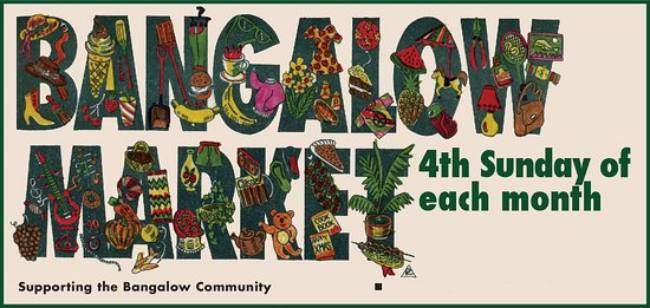 Just a 15 minute drive from Byron Bay is the Bangalow Market. Here you will find a huge number of stalls selling products and creations from artists, artisans, bakers, victuallers, therapists and farmers. The Bangalow market is held every 4th Sunday of the month and will be running again on the 23 August. It's right in the centre of town, so not too hard to miss. If you want to see what stalls they have or have a particular item in mind, you can click on a stall and check them out before you go.
Comfy Byron Bay Accommodation For Your Stay
If you would like to make the most of gorgeous Byron Bay for your arts & crafts activities, we suggest booking a stay with us! Broken Head Holiday Park offers comfy and affordable campsite accommodation, and on-site facilities that will enable you to have the comforts of home while camping. Take advantage of our current special deal – kids stay free until the 31 August. We look forward to seeing you soon!