5 Top Byron Bay Jewellers for Unique & Unusual Designs

In Byron Bay there are many creative artists that take jewellery craftsmanship to a whole new level with beautiful, thoughtful designs incorporating precious stones and time-honoured metal smithing techniques. So why not bring home a unique piece as a reminder of your time spent here or as a gift for your special someone?
We've compiled a list of some of the top Byron Bay Jewellers for you to stop by and check out when you're in town.
1. Sweet Papillon

Image source: Sweet Papillon Jewellery
Sweet Papillon is housed in a cute Bungalow near Main Beach in Byron Bay, and offers a wide range of clothing, as well as collections of incredible handmade jewelry. Here you can find carefully designed hoops, fine glass ornaments of different colours, and crystals that inspire. Whether you prefer blue, silver or mystic violet, these fantastic Byron Bay jewellery pieces will bring a smile to your face.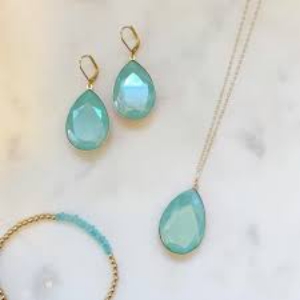 Image source: Sweet Papillon
Sweet Papillon's collection might not be the biggest one in Byron Bay, however it is definitely exquisite. They also have an online shop if you want to order something later.
Location: 31a Fletcher Street, Byron Bay NSW 2481 Australia
2. The Jewellers Workshop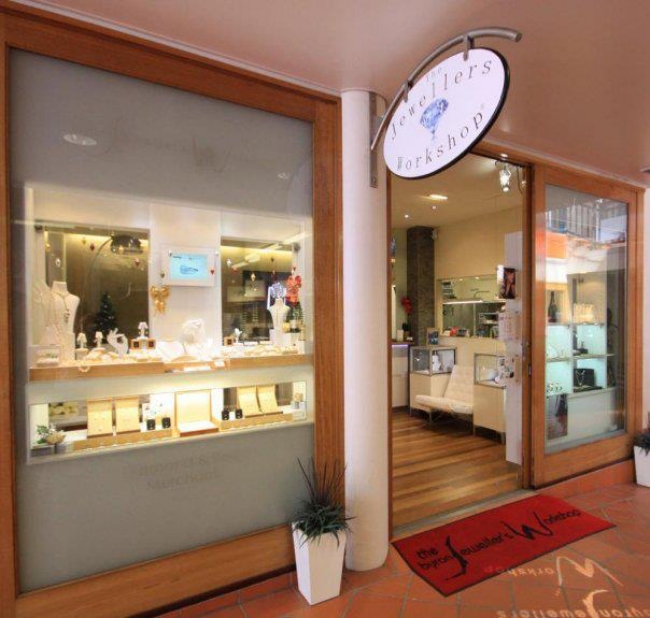 Image source: Byron Jewellers Workshop
Byron Bay jeweller Florian Beck is the owner and operator of The Jewellers Workshop, which has a specialist team of highly trained jewellers creating custom made designs on-site. Diamonds and pearls are sourced in Australia and worldwide, rare pink Kimberley diamonds are especially popular.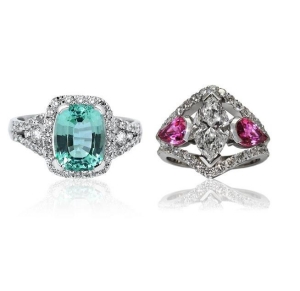 Image source: Jewellers Workshop
The workshop is public-facing so you can see your piece created before your very eyes. You can also buy ready-made pieces in-store and online.
Location: Shop 5 Byron Arcade Lawson St., Byron Bay
3. Ixtlan Jewellery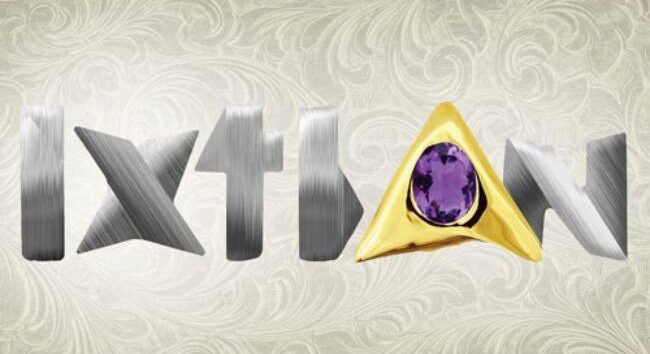 Image source: Ixtlan Instagram
Ixtlan Jewellery is a family owned and operated jewellery shop with nearly three decades of unique craftsmanship in Byron Bay. They are known for their original, modern designs, exquisite gold and silver metalwork and use of gorgeous opals, gemstones and freshwater pearls.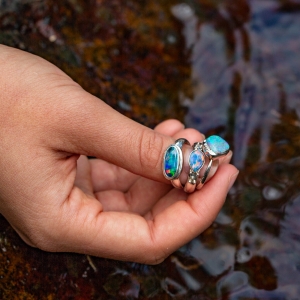 Image source: Ixtlan
If you're looking for an original or limited edition design, then Ixtlan is the place to go. If you want to get a taste for their stock then check out their Instagram before you visit!
Location: 7 Jonson St, Byron Bay
4. Taiga Rose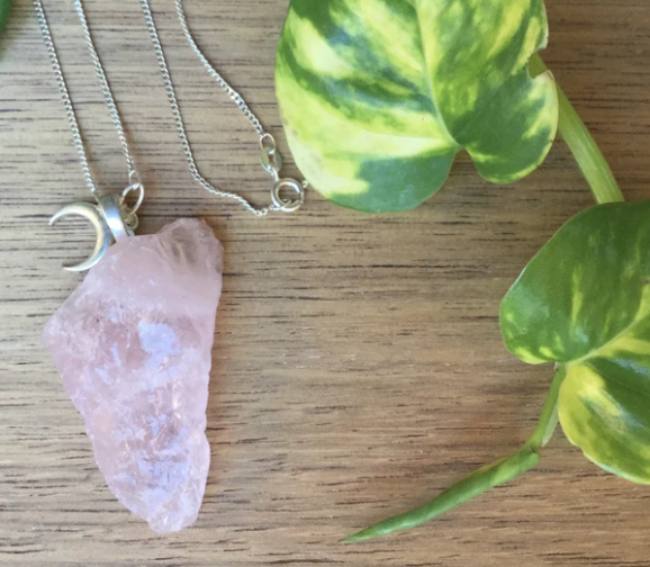 Image source: Taiga Rose
There is something special about crystals. Rosie Cranshaw, owner and jewellery designer of Taiga Rose, believes they can spread positive energy and describes them as 'an energetic tool to increase the positivity in your world'. Different crystals can also have specific effects on each individual and you can pick one of Taiga Rose's vibrational necklaces or rings that you think matches your vibes and mood the most.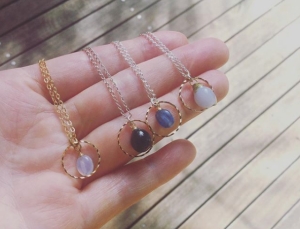 Image source: Taiga Rose Instagram
The Taiga Rose shop is open most days but check if you're heading there during the weekend. They are available for appointments outside opening hours if you're planning a special trip or weekend with friends.
Location: Shop 3 Byron Arcade Lawson St., Byron Bay
5. Hammer & Hand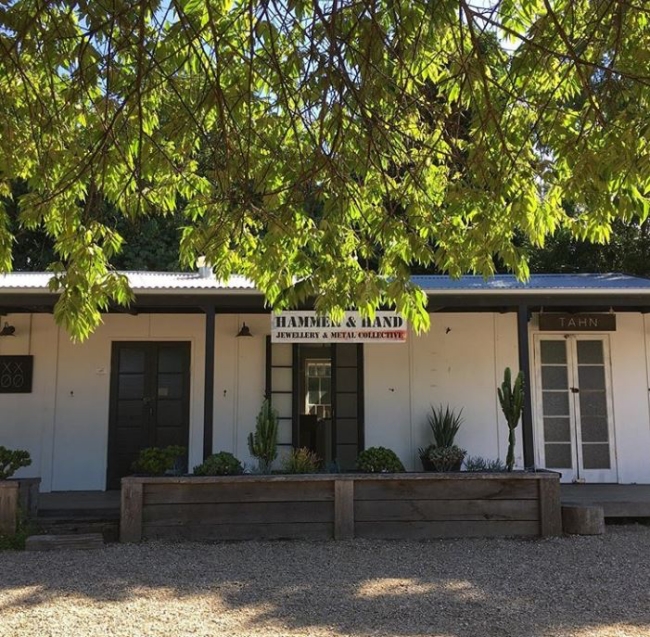 Image source: Hammer and Hand
Based slightly out of Byron Bay in Bangalow, Hammer and Hand is well worth visiting for its eclectic collection of handmade jewellery and metal work. Rather than a gallery or a workshop, Hammer and Hand is a collective of local artists that trade and operate as individual businesses, and use the on-site workshop, tools and retail showroom to display their work.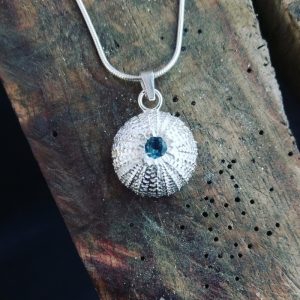 Image source: Hammer and Hand – Jen Banks
Here you can find jewellery pieces available to purchase, and often the jewellers themselves who are friendly and always keen for a chat, along with handcrafted leather and metal accessories, fine art, sculpture, and art cards.
Location: 8/10 Station Street, Arts Precinct, Bangalow
Where To Stay While Jewellery Hunting
At Broken Head Holiday Park we have a wide range of beach shacks and cabins, as well as, a beach house that sleeps 5 and deluxe beach cabins if you would like something a bit more luxurious. Boost your energy for jewellery hunting with a quality night's sleep while enjoying nature and a stunning beach just a stones throw from our campsite. We have a current midweek special running until 31st July, so if you book 3 nights, you get the 4th one for FREE!
We look forward to meeting you!