Ultimate School Holidays Activities List

It's that time—the kids are on school holiday break. Time to pack up and head out for a family holiday, and Byron Bay is an excellent destination choice. We enjoy an amazing climate (temperate, even in the winter), beaches and hinterland, a huge array of restaurants and tons of activities. Byron Bay is the perfect place for a family holiday because our location has something for kids of any age range. So take a look at our ideas for things to do in Byron Bay, and book your stay now!
Must-dos
Byron Bay Lighthouse walk
Because you must see the famous Byron Bay Lighthouse when you holiday here, the coastal walk to the lighthouse ranks as a top activity for holiday goers. The walk takes about two hours and will offer you some magnificent views along the way. The walk is somewhat steep, but certainly manageable for the vast majority, including young kids. Besides you'll have plenty of chances to rest when you stop to catch sight of dolphins, stingrays, turtles and sea eagles. A bonus of coming in the winter is the opportunity to look for migrating humpback whales!
Whale watching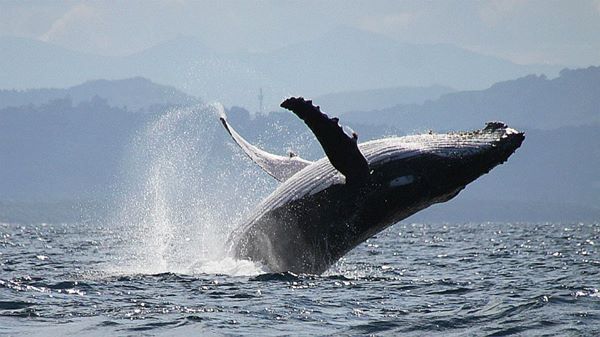 In fact, we don't just suggest you look for the whales while out on your lighthouse walk. We say you should go ahead and take the family on a whale watching tour! There are many tour options, but the largest are Whale Watching Byron Bay and Blue Bay Whale Watching. Both Byron Bay activities run about two to three hours. And don't worry, these guides want to make sure that you see a whale so most of the tours guarantee a sighting.
Yoga class
Considering Byron Bay is the unofficial yoga capital in Australia, you and your family should really try out a class while here. While this may not interest your littles, it would be fun to do a class with your older kids who could fully appreciate and participate in a class. If you have a range of ages in your family, you could try out Beachside Yoga & Massage, so other non-yoga members of the family can hang out at Main Beach (perhaps hit up Apex Park, see below) or grab a snack at Byron Bay Surf Club. Beachside is located above the surf club and doesn't require bookings and provides yoga mats. Drop-in classes are $18.
Hinterland Hike
A fun and energetic way to spend a day during your Byron Bay school holiday is taking a hike in the beautiful hinterland surrounding Byron Bay. A couple of suggestions include:
One of the top picks of local hiking trails, Protesters Falls is not to be missed. The falls, one of the tallest in Australia, are the highlight of an easy 1.2km walk travelling from Terania Creek picnic area through beautiful bungalow palm forest to the base of the falls.
Boggy Creek Walk is located in Whian Whian State Conservation Area. This easy hiking trail is 2km (one way) and winds through the rainforest between Rummery Park and Minyon Falls, making either end of the hike a good place to take a break for a snack or picnic.
Other Fun Activities
Apex Park, Main Beach
This playground just off the most popular beach in Byron Bay, Main Beach, is a great, free option for families. Parents will like the views of the ocean while the kids will enjoy the swing set, slides (including a tunnel one) and other equipment. If you're looking for a chance to be at the beach, but not necessarily get into the water, this is a fun way to enjoy the scenery and let your kids blow off some steam.
Mountain Bike Day Tours
A great option for families with somewhat older kids, at least those who are good bike riders, would be this fun biking tour of Byron Bay. The Scenic Coastal Tour is a half-day tour that allows everyone to ride or if you do have young ones, then they can ride in a kiddie cart. Last about 3 ½ hours, two hours of which you will be riding the bike, this tour provides a guide who takes you around Byron Bay and includes a swimming pit stop. (Keep in mind, Byron Bay enjoys a temperate climate so that is an option most of the time, even in the winter!) Cost runs from $59 for under 15 to $75 per adult and includes helmets, snacks and water.
Byron Bay Markets
Stop by the Byron Bay Farmers Market if your school holiday visit falls on a Thursday. From 8 to 11 am, you can head to the Butler Street Reserve and you and your family can wander the stalls, checking out the fresh produce and other delicious food. The market is an excellent way to grab fresh ingredients to cook up yummy dinners back at our Byron Bay Holiday Park.
If you miss the Thursday market, you can try the one in Bangalow that happens on Saturdays from 8 to 11 am behind the Bangalow Hotel. Plus, going to the market in Bangalow is a great reason to visit the rest of this quaint town that offers great shopping and other restaurants. This day trip from Byron Bay might be a really good option if you have older tweens and teens that might get into the shopping part!
Broken Head Nature Reserve
Considering it is practically on top of Broken Head Holiday Park, Broken Head Nature Reserve will give your family options for the whole day: beach, picnic area and a walking trail. The walking trail, Three Sisters, is 1.2km one way and takes about 90 minutes to complete, round trip. The view from the lookout is an excellent spot to admire the natural surroundings from the pristine ocean to the secluded beach. This location also is a good option for whale watching!
School Holiday Specific Events
The following activities are available during 2017's school holidays. There are plenty of holiday events going on in the Byron Bay shire, so check out this calendar for a wide range of ideas. We picked out several activities to highlight that would appeal to a wide range of ages.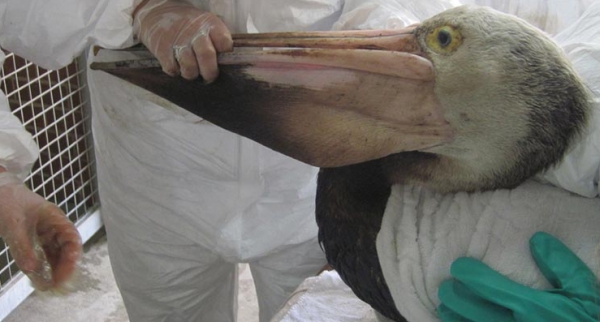 Almost all kids find learning about animals interesting, especially more exotic animals like seabirds and turtles. The tour will provide information about how the rescue, rehabilitation and release of the animals works, and it will help educate kids about what hazards the seabirds and turtles must deal with and how we can protect them. The tour costs $5 per person and lasts an hour. The tours are taking place in Ballina at 10 am most days during the school holidays.
The Farm School Holiday Workshops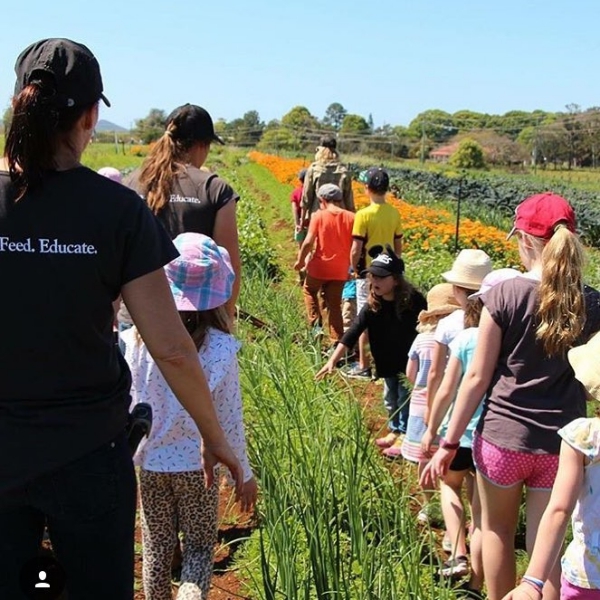 The Farm Byron Bay is offering lots of fun workshops for kids during the school holidays this year.
One-day workshops are from 9:30am to 12:30pm and cost $50. These workshops have different themes including "Bee Fun!," "Pigs," "Edible Flowers" and "Veggies and Herbs." Check the website for dates and for registering for the workshop, which is required.
Farm Kids Mini Farmers Program – 3, 5, and 7 July, 9am to 4:30pm. This program can be either a full one-day program or a three-day school holiday camp. One day workshops cost $120, while the three-day version costs $320. According to The Farm website, "Our Mini Farmers Program introduces children to real life farming. They get their hands dirty and work alongside real farmers."
Balloon Twisting Workshops – Circus Arts Byron Bay – FREE

This fun activity won't keep your kids for any length of time, but it will be a great free option for you to do with your kids during your holiday. Circus Arts Byron Bay will offer this half-hour workshop every weekday during the school holidays at 1 pm. Kids will learn to make balloon animals, flowers, swords and more. It is recommended for kids age 8 and up, or for younger kids assisted by a parent.
Kidz Klub Australia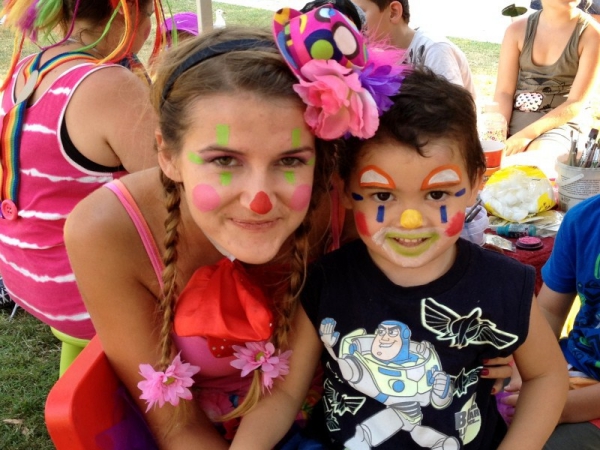 The Lennox Head School Holiday Program runs Monday through Friday from 9 am to 5 pm. The cost is $25 for a half day and $50 for a full day. Kids will be taking part in such activities as arts and crafts, drama and games. The school holiday program is held at the Lennox Head Community Centre and is run by teachers.
There will also be an afternoon-only Kidz Klub program in Byron Bay at the Byron Bay Community Centre for ages 4 1/2 to 12 years old. The cost is $25 and runs from 1:30 to 4pm, Tuesday, Wednesday and Thursdays during the school holidays.
Sewing Fashion and Design Classes

For kids ages 7 years and up, these School Holiday Sewing Fashion & Design Classes are available Monday, Tuesday and Thursday of the school holiday weeks. Participants will learn to design and make their own fashion accessories and clothing under the guidance of Simone Ellis, fashion designer. The cost is $75 for a three-hour class (mornings from 9am to 12:30pm or afternoon from 1 to 4pm). All materials will be provided. Call or SMS 0405 451 184 to book.
Richmond Tweed Regional Library School Holiday Events

Check out the library system's events calendar to see a list of all the school holiday activities available at the branches around the Byron Bay area. Most, if not all, events are free. Events include Lego Fun, Frushi, Squishy Circuits, DIY Paper Craft, Paper Planes and Computer Coding. There should be something almost any age!
Spaghetti Circus School Holiday Workshops
If your kids love to jump, roll and just generally get the wiggles out, then these Spaghetti Circus workshops just might be what you're looking for to entertain them for the day. For kids age 7-14, you can enroll them in one, two or three days of workshops on 11-13 July. The workshops last from 10am to 3pm and cost $60 per day or $150 for all three if you pay and book in advance. Junior workshops for 4-6 year olds also are offered from 9:30am to 12:30pm on those same days for $40 a day or $100 for all three if you pay and book in advance.
Kids will rotate in the older version between mini trampoline, big trampoline, tumbling, manipulation (stilts, juggling, hoops, spinning plates, walking globe etc..), balloon twisting and aerials (trapeze, silks, lyra, cloud swing and rope). Younger kids do the following stations: tumbling, acro-balance, hula hoops, ribbons, juggling, trapeze, silks or lyra.
Other Entertaining Ideas for your Holiday
We looked through our posts to give you a few links that will help spark ideas to pass time when you're on your holiday.
15 Camping Games for Adults, Teens & Kids
10 Amazing Star Facts to Impress Your Kids
12 Fun Things Kids and Adventurous Adults Can Do in Byron Bay
Book your school holiday at Broken Head Holiday Park
Staying at Broken Head Holiday Park will allow you to save money on your holiday accommodation and spend more on any of the above activities. We offer a deal during the school holidays where kids (ages 0-16) stay for free. We do require a minimum stay of three nights and have powered and non-powered sites. So don't delay and contact us to book your stay before the school holidays are over!