7 New Year Camping Resolutions

Resolution season is here once again. With the turmoil of the last couple of years thanks to the Covid-19 pandemic, making your 2022 resolutions can be daunting. How about we cut ourselves a little slack this year and focus on practical, fun camping-related solutions?
Here are seven camping tips to start a new year of adventure.
1. Walk more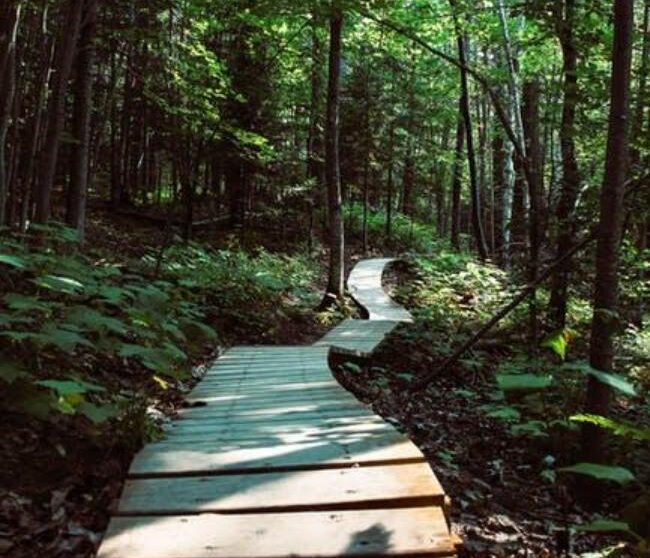 One of the most popular New Year resolutions is getting fit, losing weight, or improving our diet. So we register with our local gym, clean out the fridge, buy healthy cookbooks… and slip right back into our old habits.
Here's a better idea: walk around! There are plenty of hiking trails in Byron Bay for visitors of all ages. All you need is a good pair of hiking boots, a reusable water bottle, and off you go. Walking is a great way to get a full-body workout at your own pace, get out in nature all year round, and it costs next to nothing.
2. Go camping with your family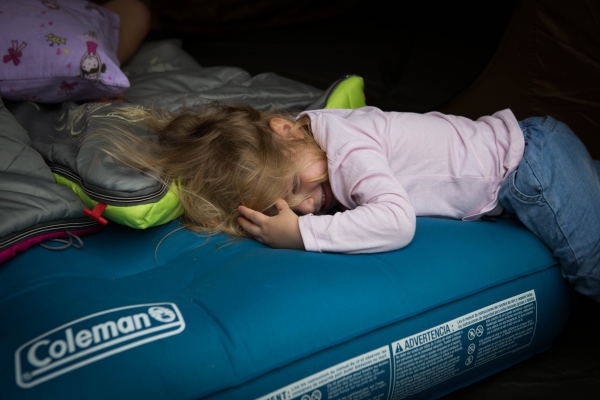 If you want more quality time with your loved ones this New Year, go camping together.
You can all have a great camping weekend away from everyday life, enjoy a delicious BBQ, and share stories under the stars. You'll find it amazing how much more relaxed and in tune you'll be with your family after a camping weekend.
3. Camping with a twist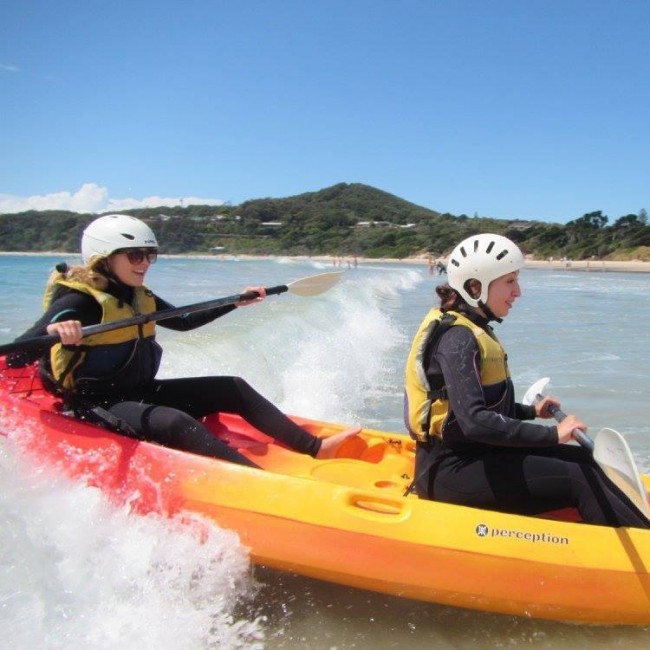 Image source: Go Sea Kayak
This new year, spice up your camping trip and try some challenging activities that you've never done before. Try cooking every meal while you're outdoors, and work up from instant or dried camping meals to whole, healthy dishes adapted for your outdoor lifestyle.
Go fishing, kayaking, biking or even a solo hiking adventure in Byron Bay. As with all things, learn as much as you can before giving it a go, put your safety first, and have a blast!
4. Maintain your gear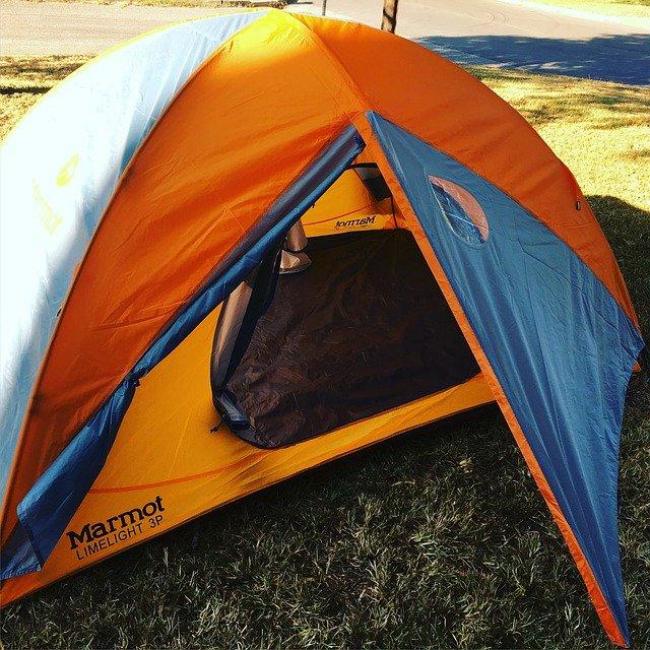 Even if you're not a regular camper, keep your gear in the best possible shape this new year. Build a habit of cleaning and drying your tent and sleeping bags and storing them in a cool, dry place.
Give your camping cookware a thorough cleaning and store them safely. Check that your rechargeable gadgets are at least 50% charged before storage to get the best battery performance out of them on your next camping trip.
Care for all your camping gear, and it will thank you with years of service.
5. Let go of "old faithfuls"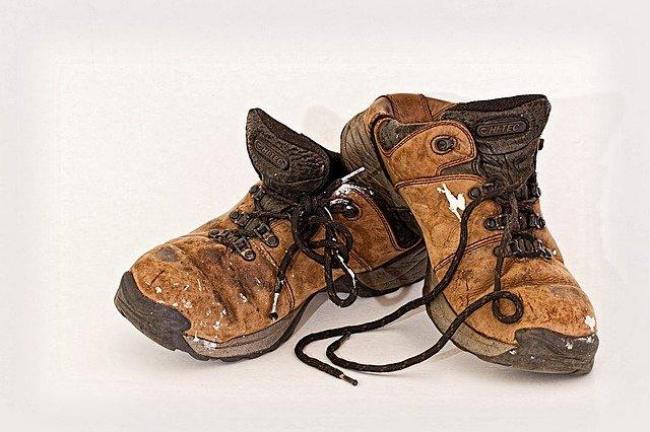 We all have that piece of camping gear that we rely on that honestly needs replacing. If you're fond of your sleeping bag but the filling is gone, and it smells a little funky even after cleaning, it's time for a new one.
The same goes for worn-out tents, dented coffee mugs, tired boots… you get the idea. Refresh your camping gear this year, one item at a time.
6. Extend your camping trips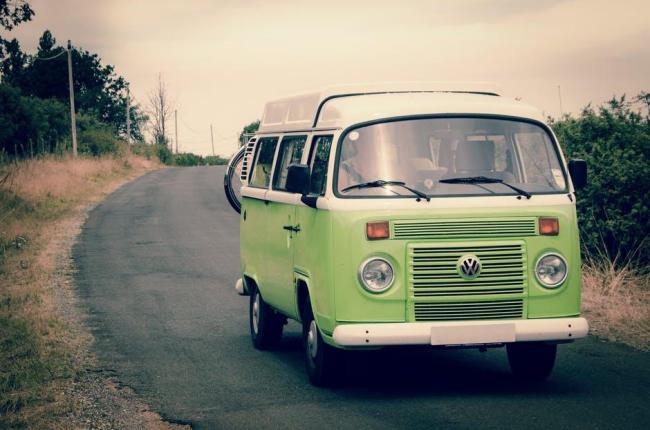 It takes a little extra planning, but try to spend more time in the outdoors this new year. Camp out for an entire public holiday weekend—up to 4 days if we're lucky—and see how you like going beyond your usual schedule limits.
By the time the Easter holidays come around, you'll be more comfortable with longer camping trips. If you can manage to get time off, challenge yourself to a week of hiking in the hinterlands or driving your camper farther than you've ever tried before.
7. Find a new recruit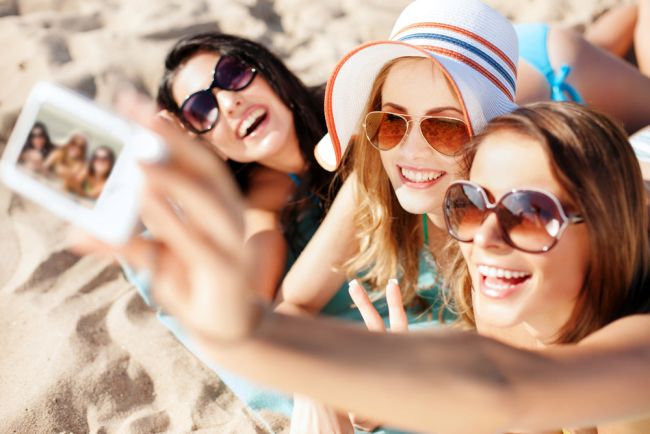 If there's someone you know who has never tried camping before, make it your mission this year to bring them along with you. Many people avoid camping because they hear only horror stories about crawly critters, poor hygiene, or bad camping food.
Prove them all wrong. Spread the love of the outdoors and convert them into camping believers. Share your great camping advice with them, and arrange a trip during the summer when the weather is perfect for camping.
Kick off the new year at Broken Head Holiday Park
Make all your new year's resolutions come true right here at Broken Head Holiday Park. These seven camping tips are just the beginning of a year packed with new, exciting adventures. Our fully-equipped campsite is just a 15-minute drive from Byron Bay, right up close to excellent beaches and local attractions. Book your budget-friendly accommodation with us today.